Clevo W230ST Core™ i7 Gaming Notebook
Based on the Clevo W230ST 13.3" laptop, Intel® 4th generation Core™ i7 Haswell mobile platform with Intel HM87 chipset and NVIDIA® GeForce® GTX 765M / Intel® GMA switchable graphics with Optimus technology, this custom notebook designed to provide powerful energy-efficient performance for all your entertainment needs.
Here are just a few highlights of what this system is capable of:
13.3" Full HD (1920x1080) 16:9 LED LCD w/ AAS (Azimuthal Anchoring Switching)
Intel® Core™ i7 4th generation socket G3 mobile processor support
NVIDIA® GeForce® GTX 765M 2GB / Intel® GMA High Definition Graphics
NVIDIA® Optimus™ Technology
Integrated 2.0 Megapixel Camera
Optional mSATA SSD
HDMI, VGA Ports, eSATA connector
Isolated illuminated keyboard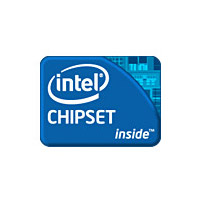 Intel® Mobile HM87 Chipset
With industry-leading performance and responsiveness, the Intel® HM87 Chipset and 4th generation Intel® Core™ processor family delivers maximum performance and flexibility for your notebook. The combination of the Mobile Intel® 8 Series HM87 Chipset and 4th generation Intel® Core™ processors delivers an incredible notebook experience. You'll get maximum power for whatever you do, thanks to the combination of smart features like Intel® Turbo Boost Technology 2.01 and Intel® Hyper-Threading Technology, which together activate full processing power exactly where and when you need it.
4th Generation Intel® Core™ i7 Processor
Amazing performance and stunning visuals at their best. Get top-of-the-line performance for your most demanding tasks with a 4th generation Intel® Core™ i7 processor. For a difference you can see and feel in HD and 3D, multitasking and multimedia, the 4th generation Intel Core i7 processor is perfect for all your most demanding tasks.
DDR3 Memory
DDR3 is the next generation of Double Data Rate (DDR) Synchronous Dynamic Random Access Memory (SDRAM). It is an evolution of DDR and DDR2 memory technology that delivers higher speeds, lower power consumption and heat dissipation.
Intel® GMA HD Graphics
The Intel® Graphics Media Accelerator graphics core is an intelligent and responsive graphics engine built into the processor core. This integration provides incredible visual quality, faster graphics performance and flexible display options without the need for a separate graphics card.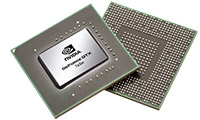 NVIDIA® GeForce® GTX 765M Graphics
Experience more detail, higher resolutions, and the most realistic special effects with NVIDIA® GeForce® GTX 765M. Based on our award-winning NVIDIA Kepler™ architecture, GeForce GTX 765M delivers 75% more gaming performance than last generation's GeForce GTX 660M. Thanks to the power-efficient GeForce GTX 765M, you can now enjoy ultra-quality gaming in the thinnest, most portable GeForce GTX notebooks ever created.
NVIDIA® Optimus™ Technology
NVIDIA® Optimus™ technology intelligently optimizes your notebook PC, providing the outstanding graphics performance you need, when you need it, all the while extending battery life for longer enjoyment.
Optimus technology is completely automatic allowing you to experience longer battery life and amazing visuals without having to manually change settings.
Behind the scenes and with no interference to what you're doing, Optimus seamlessly figures out how to best optimize your notebook computing experience.
NVIDIA graphics you've come to expect, with more than 10x better performance (GeForce G210M compared to Intel Integrated GM4) with NVIDIA® CUDA™ technology, allowing you to enjoy your applications and games without interruption or worry.
Anyone can make a fast computer, but only AVADirect can customize it to how you like it. Our qualified technicians can overclock the processor, install the latest technologies, and mount the best cooling solutions so that your custom computer will be unique that no other company can match.