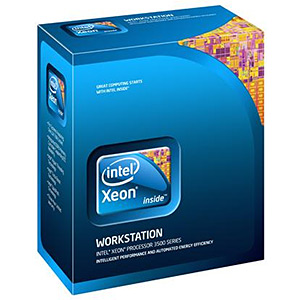 AVADirect Now Carries Xeon 3500 Processors
The Core i7 processors have time and time again showed amazing performance. However, much of this performance was wasted on standard desktop systems. Now with the release of the Intel Xeon 3500 series processors, the same technology found in the Core i7 can now be found in a server processor. Independent studies have shown that the Nehalem architecture to be up to 3x as fast in server oriented performance benchmarks than the previous generation Intel 5000 series processors.
Here are some of the features that set these processors apart from the past generation Xeons:
Direct access to memory means amazing performance
DDR3 memory provides almost triple the bandwidth
More power states mean lower power usage with greater performance
Turbo Boost technology allows automatic overclocking for the best single-threaded performance
Built-in hardware assisted virtualization
We will be updating all of our single-processor Core i7 workstation and server configs with these new processors. Please take some time and check out the processors here.