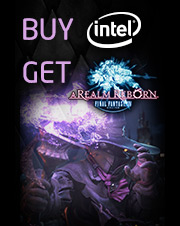 BFG TECH BFGRINF650iU, LGA775, nForce 650i Ultra, DDR2-800 8GB /4, PCIe x16, SATA 3Gb/s RAID /4, HDA, GbLAN, ATX, Retail




Mfg. Part No. BFGRINF650iU
Item Code. 775-BFG-BFGRINF650iU
This items is not available and is shown for informational purposes only
BFG TECH BFGRINF650iU PRODUCT INFO
MANUFACTURER LINKS: BFG TECH Website BFGRINF650iU Specs BFG TECH Support

BFG NVIDIA nForce 650i Ultra:

Best for NVIDIA® GeForce® Graphics. Ideal for gamers or digital media enthusiasts, the BFG NVIDIA nForce® 650i Ultra motherboard delivers the best single-slot GeForce Graphics performance. Featuring one full-bandwidth x16 PCI Express® slot and substantial overclocking capabilities, the BFG NVIDIA nForce 650i Ultra motherboard allows you to easily store and back up large volumes of priceless digital media, overclock your system with easy-to-use tools, and prioritize your online gaming traffic and VoIP calls.

Product Features:

Power for High-Performance Gaming
NVIDIA nForce 650i Ultra media and communications processors (MCPs) provide features designed with the gamer in mind. Take advantage of NVIDIA FirstPacket™ technology to prioritize your gaming traffic and be the 'King of Ping'.

Great Overclocking
comprehensive overclocking tools to push the limits on front side bus (FSB) speed, the NVIDIA nForce 650i Ultra MCP unleashes your underlying hardware.


Overclocked FSB speeds
Through overclocking, the NVIDIA nForce 650i Ultra MCP can deliver FSB speeds beyond specification.1


Comprehensive overclocking tools
Award-winning NVIDIA overclocking tools provide a complete kit of tools giving everyone from the most veteran enthusiast to the novice overclocker the ability to unleash the hardware in their PC.


NVIDIA nTune™ Utility
Now with access to more settings from this Windows-based utility. Adjust CPU and memory speeds without rebooting. Access to most BIOS settings from inside Windows. Save and automatically load profiles for each application you run.


NV BIOS
NV BIOS delivers easy-to-use tuning to let you have full control over your hardware including processor voltage tables and memory drive strengths.



DualDDR2 Memory Architecture
A state-of-the-art DualDDR2 memory controller allows high bandwidth and low latency data access to the CPU and GPU. Ensures data and information are relayed through the system as quickly as possible for incredible performance.


NVIDIA MediaShield™ Storage
Suite of features that safeguards your most important digital media assets; always reliable, scalable, and accessible. Includes RAID and SATA drive support.


Multiple Disk Setup
Through a simple wizard-based interface, you can effortlessly set up your drives for better data protection, faster disk access or maximum storage capacity. MediaShield automatically selects RAID 0, 1, 0+1 or 5 configuration according to your needs. Advanced users can access RAID options directly.


DiskAlert System
The event of a disk failure, MediaShield users see an image that highlights which disk has failed to make it easier to identify, replace, and recover.


RAID Morphing
MediaShield allows users to change their current RAID set-up to another configuration in a one-step process called morphing. This eliminates the need to back up data and follow multiple steps in the process.


Bootable Multidisk Array
MediaShield storage fully supports the use of multi-disk array for loading the operating system at power-up.


Four SATA 3Gb/s Drives
Combine up to four SATA drives into one volume for bigger, faster RAID. Take advantage of the latest SATA, 3Gb/s hard disk drives with full support for native and tagged command queuing and hot plug. Native command queuing provides higher disk performance in a multi-threaded environment by performing out-of-order disk accesses.



Networking with NVIDIA nForce
NVIDIA networking delivers the highest network throughput at the lowest CPU utilization. The manageable and stable NVIDIA networking solution results in better networking management and a lower total cost of ownership. Only NVIDIA integrates this level of networking features to allow you to take your online experience to the next level.



NVIDIA Native Gigabit Ethernet
The industry's fastest Gigabit Ethernet performance eliminates network bottlenecks and improves overall system efficiency and performance.


NVIDIA FirstPacket technology
Be the 'King of Ping' with NVIDIA FirstPacket technology. Get the crystal-clear phone conversations and online gaming performance you expect. NVIDIA FirstPacket technology assures your game data, VoIP conversations, and large file transfers are delivered according to preferences set by you in an intuitive wizard.



High Definition Audio (HDA)
definition audio brings consumer electronics quality sound to the PC delivering high quality sound from multiple channels. Using HDA, systems can deliver 192 kHz/32-bit quality for eight channels, supporting new audio formats.

USB 2.0
A standard plug-and-play interface that provides easy-to-use connectivity for USB devices.



Specifications:

| | |
| --- | --- |
| Form Factor | ATX (304mm x 244mm / 12" x 9.6") |
| Chipset | NVIDIA nForce 650i Ultra MCP |
| Expansion Slots | One PCI Express x16 slot, two PCI Express x1 slots and three 32-bit PCI slots |
| Memory | Four 240-pin DIMM slots support up to 8GB of dual channel DDR2 PC2-4200/5300/6400 (533/667/800) system memory |
| Audio | Eight Channel 192kHz/32-bit High Definition Audio (HDA) |
| SATA | Four SATA-2 connectors support up to 3Gb/s data transfer rate and RAID |
| IDE Port | One Ultra DMA IDE connector supports 33/66/100/133 |
| FDD | One Floppy Disk Drive connector supports up to 2.88MB |
| USB | Up to eight USB 2.0 ports support up to 480Mb/s data transfer rate |
| Ethernet | One 10/100/1000 Base-T Gigabit Ethernet (LAN) interface |
| | I/O Shield |
| | Two SATA Data Cables |
| | SATA Power Cable (One Molex to Two SATA) |
| | Ultra DMA 133/100/66 IDE Cable |
| | Floppy Disk Drive Cable |
| | User's Manual |
| | Driver CD |
| | BFG Tech Case Badge |
| Minimum System Requirements | Intel® Core™ 2 Extreme (dual and quad core), Core 2 Quad, Core 2 Duo, Pentium® EE, Pentium D, Pentium 4, or Celeron® D socket 775 processor |
| | DDR2 PC2-4200/5300/6400 (533/667/800) system memory (240-pin DIMM) |
| | Microsoft Windows Vista™ or XP operating system |
| | CD or DVD-ROM drive |
| | IDE or SATA hard disk drive with 100MB of available space for driver installation |
| | ATX system chassis |
| | PCI Express compliant ATX system power supply with a 24-pin motherboard power connector and a 4-pin ATX processor power |


1 - While NVIDIA technology will provide FSB speeds beyond spec, the processor must be capable of this speed.

About BFG TECH

BFG Technologies is a privately held U.S. based supplier of premium 3D video cards based on award-winning NVIDIA graphics technology. The employees of BFG Tech are dedicated to bringing the latest high quality, high-tech multimedia products to PC and gaming enthusiasts at competitive prices. BFG Technologies is best known by computer enthusiasts for the OC (Overclocked) versions of their graphics cards. BFG was among the first graphics card companies to offer cards that were already overclocked from the standard recommended speeds. BFG Technologies also manufactures high end power supply units for ATX compatible PCs.
BACK TO TOP