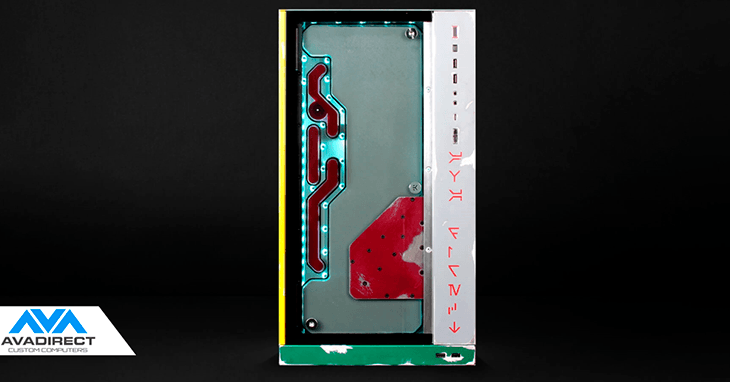 Rebuilt from the ground up, this striking modded pc was previously a barely functioning pile of tubes and wires. When this incredible gaming PC was brought by a close friend to our Senior Sales Leader, Joe, we couldn't let those components go to waste. Instantly, a dream was put together to reassemble this PC with proper liquid cooling procedures, hardline tubing throughout and a custom theme using a favorite character as inspiration.
Expert Gaming PC Modding and Detailing
A modded PC like this isn't built overnight. After meticulously draining and disassembling the original mess. The Lian Li 011-D Case had to be stripped of its original paint with sandblasting to ensure perfect adhesion for our color-matched Mandalorian Green automotive paint. Once the metal base was revealed and our new color applied, artful distressing was added to match the ancient and battle torn Fett armor. Additional details such as Mandalorian Text and accent colors were applied for a truly unique and eye-catching design.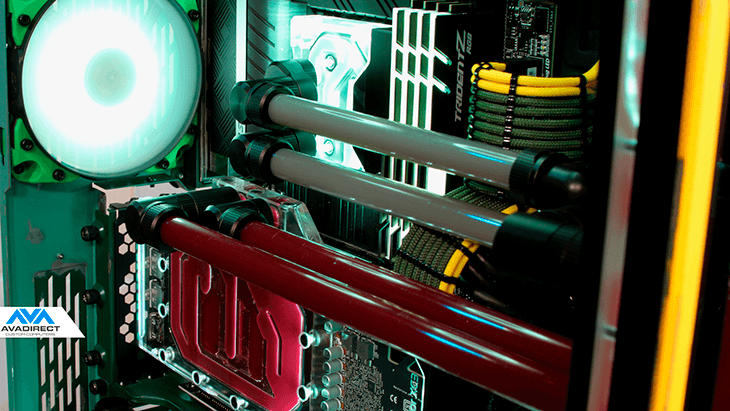 Powerful Components for the Ultimate Gaming PC
You don't become a legend without a customized suit of armor, and these components deserve the best.
Intel's Core i9 12900K boasts 12 cores and 24 threads tuned to optimize performance. Smooth frames in graphically intense scenarios won't be a problem with a liquid cooled EVGA GeForce RTX 3080 XC3. With the highest clock speeds and a groundbreaking new architecture, you'll be able to push your gameplay to new heights while multitasking seamlessly in the background with this custom gaming PC.
Gaming PC Components
Lian Li 011 Dynamic XL RGB
Seasonic PRIME Ultra 1000W 80+ Gold
Mainframe Customs Boba-Themed Full-Length Cables
MSI PRO Z690-A WIFI DDR4, Intel® Z690 Motherboard
Intel® Core™ i9-12900K Processor
G.SKILL TridentZ RGB Series 32GB DDR4 3733Mhz Memory
EVGA GeForce RTX 3080 XC3 GAMING Graphics Card
Intel 660p Series M.2 2280 2TB PCIe 3D NAND SSD
Liquid Cooling Components
ekwb EK-Torque HTC-16 – Black Fittings
ekwb EK-Torque Angled 90° – Black Adapters
ekwb EK-Quantum Torque Extenders
ekwb EK-Quantum Torque Extenders
ekwb EK-HD PETG Tubing
ekwb EK-D-RGB 6-Way Splitter Cables
ekwb EK-Cable Y-Splitter 2-Fan PWM Cables
2x ekwb EK-CoolStream SE 360 Radiators
ekwb EK-Vardar X3M 120ER D-RGB Fans
ekwb EK-Quantum Reflection PC-O11D XL D5 PWM D-RGB – Plexi Distribution Panel
ekwb EK-Quantum Kinetic TBE 160 D-RGB Reservoir w/ DDC Pump
ekwb EK-Quantum Velocity² D-RGB – 1700 Nickel + Plexi CPU Waterblock
ekwb EK-Quantum Vector XC3 RTX 3080/3090 D-RGB – Nickel + Plexi GPU Waterblock
ekwb EK-Quantum Vector XC3 RTX 3080/3090 Backplate – Black
Mayhems Scarlet and Grey Pastel Coolant (Mixed On-Site)
Benchmarks and Testing
It's not all about looks in PC modding, we wanted power and efficiency. Since this PC needed to be completely disassembled, we took the time to swap out the processor for a 12th Gen Intel Core i9 12900K. Okay, maybe we just wanted to see how much performance we could push out of Intel's newest gen while keeping temperatures under control.
AVADirect's R&D Specialist found during our testing and benchmarking that while the AMD Ryzen 9 5950x and Intel's i9 12900k have very similar all core (or productivity) type performance (see Cinebench and Geekbench multicore) the 12900k is better suited for gaming by far owing to its P-core performance. Gaming performance has been demanded from Intel, and they finally delivered.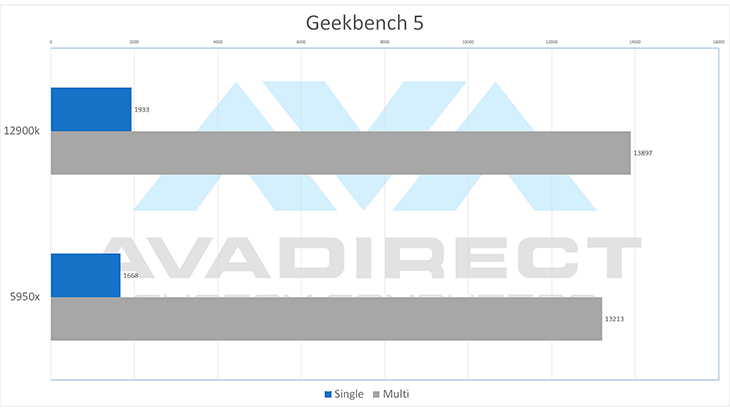 This modded gaming PC is well-equipped to max out games in 4k at 60fps, 1440p at 100fps, or 1080p at 120fps and could exceed that with use of DLSS or adjusting settings. Oh, and take a look at those temps. Cool, calm and collected, this PC is ready for hours of intense gaming at the highest settings.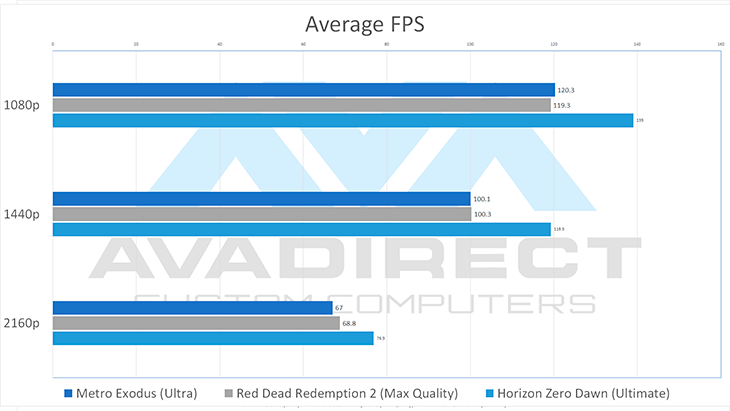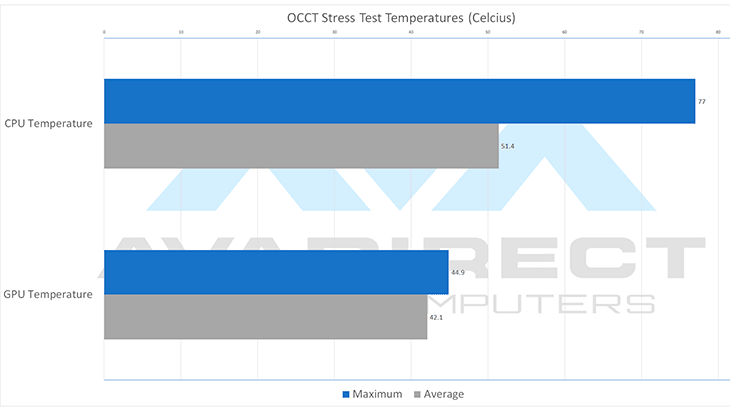 Custom Powder Coating Services
Build opportunities like this are few and far inbetween. Our Boba Fett-inspired modded gaming PC required countless man-hours as our customization team planned out every excruciating detail and color combination we could think of. A modded PC like this doesn't come by often, so when the opportunity arises to put your heart and soul into a PC, we take it and run.
Customize your next gaming PC with the perfect case color with our powder coating service! Powder coating is completed by superheating the polymer resin in an oven, which results in the cured perfectly uniform finish that and of superior durability. Chipping, scratches, and scuffs are a thing of the past with this metal-bonded material.
Use code "Boba" at checkout to save $100 off our Powder Coating Service.