Making the decision to enter the PC world is a great one, and one most people will make in their lifetime. You've picked out the components of your dream PC, including the motherboard, graphics card, and CPU. There are a couple of options to choose from when you are buying a new PC; buying a pre-built, building yourself, or ordering a custom PC via a system integrator, such as ourselves (AVADirect). Which one is right for you? Let me break down the benefits.
Building Your Own PC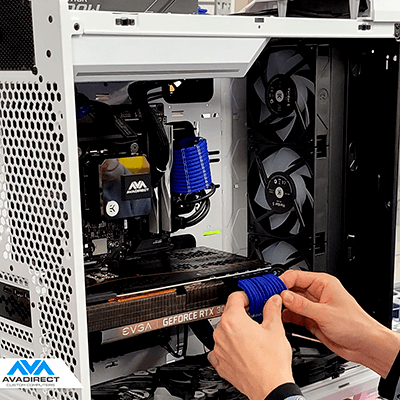 This is one that I started out with when I joined the community of PC's back in 2015. The biggest pro on this one is the experience of doing it yourself. You do learn a lot of things alongside, as well, such as what parts go where in the event of troubleshooting. There is also bragging rights that you did it yourself, alongside of doing thing the way YOU want them. However, the grass is most definitely not greener on the other side regarding this route. A big thing is any sort of issues, troubleshooting, compatibility issues, delays on parts, etc. has to be handled by yourself. Yes, we do live in the age of Google and Reddit, however that only goes so far. In most cases, if you have a defective part, you will need to send it back to where you bought that part from, or go to your local computer component center.
From experience, it's a hassle when you are building your own computer and issues arise. It can be stressful and time-consuming when all you want to do it fire up your computer and indulge in its greatness. The first computer I ever built, I had a week of downtime due to going back and forth with the place I purchased my motherboard from due to their policies on defective parts. It was not a fun time.
Custom PC Builder: System Integrator
When you go with a systems integrator, you are getting the utmost care and quality in your build, alongside transparency and being treated not like a customer, but like family. SI's handle everything for you, and you just sit back and wait.
You might wonder what is the difference? If you have a bad component, it is the same process as end users, right? No. We work closely with our partners, such ASUS, EVGA, Samsung, NVIDIA, and many more to ensure quick replacements on any parts that are defective.
There are many other benefits as well, such as technical support teams that can help you through any problems you have. Issue that cannot be fixed virtually? Well, you can send it in, and we will diagnose the issue quickly and facilitate a replacement or the quickest course of action to get you up and running. We also check all compatibility for the parts you choose, to ensure that they are going to work for the build you are after.
You do lose things like the experience, but the gain is significant. From transparency on parts that are back ordered, to ensuring your system is pristine from the moment it is done being build to when you unbox it at home!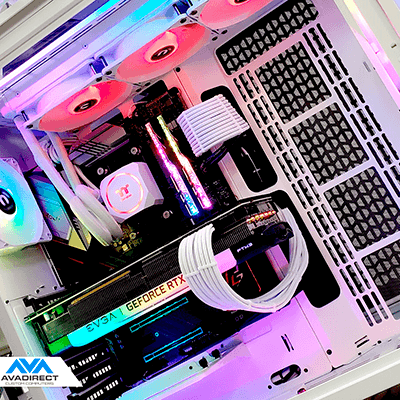 Many consumers are turning to SI's due to parts shortages, convenience, and having that peace of mind that if anything goes wrong, you have someone to lean on that isn't reddit.
So Should You Build Your Own PC?
Building your own computer or going with an SI has its benefits. However, in this day in age, SI's are preferred for reasons that were mentioned above. If you aren't someone who wants to pick components out yourself, we have got you covered! Our sales team can help you out with identifying parts that are going to suit your needs, availability, and full transparency every step of the way! You can find all the information and more on our website!