Why choose copper pipe for your custom hardline liquid-cooled PC?
For over a decade, open-loop liquid cooling has been a staple of the enthusiast computer space. Custom water cooled PCs draw the eye with intricate tubing and craftsmanship. Born of the necessity to cool increasingly power-hungry dual-core processors in the mid-2000s, custom liquid cooling has transformed over time to become an aesthetic choice for your system in addition to the cooling benefits over traditional air cooling.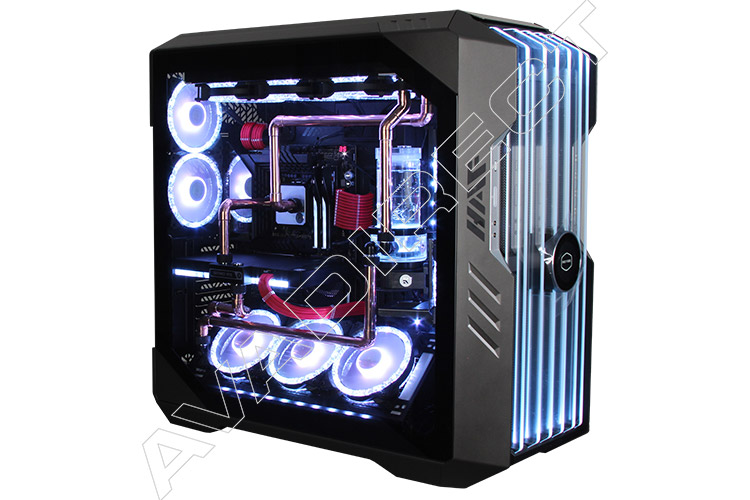 Building a Copper Water Cooled PC
At AVADirect, we've chosen to push towards the next step of aesthetic evolution, becoming the only systems integrator to offer copper tubing in a PC system. This is one of the most unique types of PC you can acquire as, up until now, copper-tubed systems have been created in minimal quantity by only the most die-hard and knowledgeable enthusiasts. AVADirect being a team of Die-hard enthusiasts like these, we can make something like a copper tube system possible for the general public.
We cut and test fit tubes until we get the perfect fitment. Once we have the desired aesthetic, we sweat the pipes together. Once a complete set of pipes is assembled, they're polished extensively using a polishing wheel, and finally, they're sealed with lacquer to prevent corrosion. We can also create a patina finish if you'd like your copper tubing to have that look.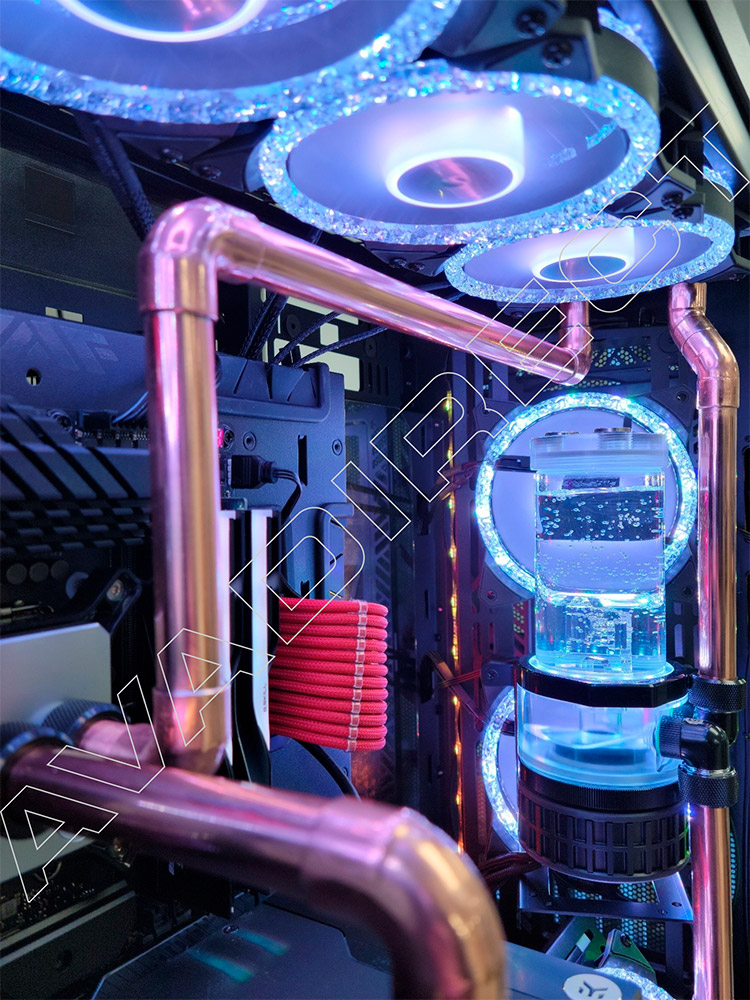 Want to buy a copper pipe liquid cooled PC?
The Beauty of the tubing we use is its 1/2 "OD so that it can interface seamlessly with standard liquid cooling components. This allows just as much choice of componentry as our PETG hardline systems. Build a copper pipe water-cooled PC with AVADirect. For truly unlimited options to enable your vision get in touch with a salesperson via Phone, Email, or live chat