Fall is officially here, and with it brings the allure of brand new game releases. Nothing beats the feeling of finally getting your hands on the game that you have been waiting all year to play. Not sure what to be excited about? Here is a quick list of some games that we are super pumped for:
Civilization 6
Release Date: October 21, 2016
Platforms: PC
Pre-order Price: $59.99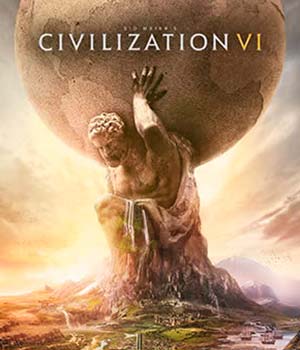 This real time strategy game allows you to build your own empire, conquer rival nations, and stand the test of time to become the best nation on the globe, starting in the early BC eras. The new Civilization 6 builds on the previous versions of the game, but this one is going to have some major improvements from the last one. The first major change is that the new game is not run on the same engine as Civ 5, meaning that game play will be even better. Plus, the new game will have many of the features that were in the Civ 5 expansion packs making sure that any expansion packs that come along will be even more worth the purchase. Some of the key changes of the new game will also include faster, active research, interactive diplomacy with other nations, and expanding your empire outside of the city walls. All of these new features are sure to create endless hours of entertaining game play and make discovering new empire strategies a blast.
Battlefield 1
Release Date: October 21, 2016
Platforms: PC, PS4, Xbox One
Pre-order Price: $59.99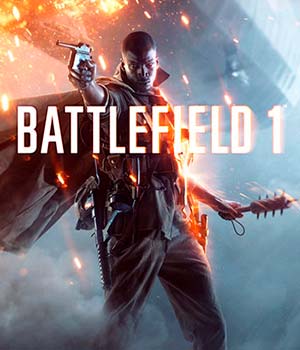 Welcome to World War I. This military first person shooter game by EA Dice is going to be the first in the Battlefield franchise. This game will feature up to a 64-person multiplayer mode and a single player campaign mode that include all four years of WWI. The battles will span the globe, not just Europe. This game will feature era appropriate weaponry and machinery, including tanks, warplanes, and horses. In addition, there will be machines that EA is calling behemoths that will also be involved in game play. Many COD fans are extremely excited about this game because of its setting in the WWI era, something that some wish COD would come out with.
Call of Duty: Infinite Warfare
Release Date: November 4
Platforms: PC, PS4, Xbox One
Pre-order Price: $59.99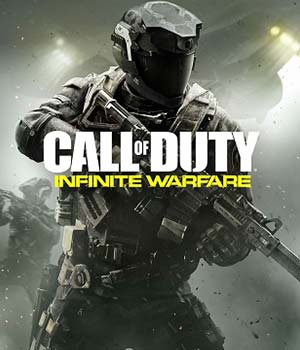 The Call of Duty franchise is introducing yet another into their magnificent line, only this one is raising some eyebrows. The crowd favorite for first person shooting games is going to space. What? Yes. The setting for this COD game will be on Earth's last space ship, caught in an intergalactic war with other rebel groups in space. The game will be set in space, but there won't be a ton of alien-human combat. Instead, the game will feature the hand to hand human combat and zero gravity situations that will definitely make things interesting. The second biggest and most notable change for Infinite Warfare? You are the captain of your team, and YOU give the orders. The game is playing off of themes that are found in Black Hawk Down and Saving Private Ryan. The idea of "no man left behind" and "the mission comes first" are going to be very prevalent in game play since you are the leader. Think this isn't enough? When you purchase the Legacy Edition of Infinite Warfare, you also receive the remastered Call of Duty Modern Warfare as an added bonus!
Mafia 3
Release Date: October 7, 2016
Platforms: PC, PS4, Xbox One
Pre-order Price: $59.99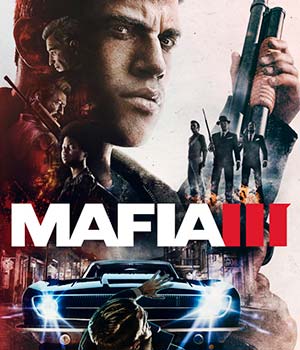 The open-world Mafia games that everyone knows and loves is about to unleash mob havoc in a whole new world. This year's game walks you back to 1968 in New Orleans, Louisiana. You are Lincoln Clay, an orphan Vietnam veteran with a family in organized crime. The new trailer reveals that combat will be brutal, and you will even be able to participate in turf wars against the Italian Mob to slow enemies down. This crime-focused open world game is similar to all o
f the others, but the one key feature that stands out is the cohesion between your objectives and the open world. Everything that you do influences the game and drive the storyline forward. This cohesion has been extremely hard to perfect in open-world games, but previews and reviews are already raving about this game.
Titanfall 2
Release Date: October 28, 2016
Platforms: PC, PS4, Xbox One
Pre-order Price: $59.99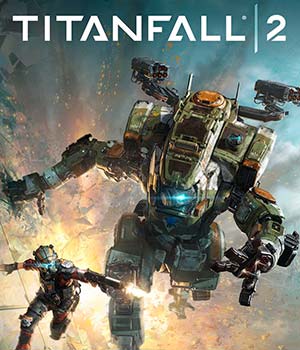 This game is the much anticipated sequel to the first Titanfall game released in 2014. After a huge success, Respawn Entertainment releases the continuation of the first war in this new game. The biggest change? Titanfall 2 will finally have a campaign mode where you can play through a story line and develop a bond with your own titan. The new game also features 6 new classes of titans and new weapons. Reviewers are saying that the new campaign mode involves a mix of shooting, platforming, and titan on titan battle for all players to enjoy.
There you have it! Fall's most anticipated games (the short list) and some key highlights. I know which ones I will be buying (probably all of them). Which games are you most excited to play? Can you think of any other games that I don't have on this list? Let us know! We would LOVE to know what it is that YOU want to read about, so shoot us a message anytime! Happy Gaming!!