So far in our Holiday Gift Guide, we have looked at all of the pieces that would make your PC gaming experience extraordinary this winter. With Black Friday behind us, we can launch into the spirit of the holidays just in time for Christmas and Kwanza. Today, we are going to talk about what sort of gifts to get those tech lovers that don't necessarily like PC gaming. At the top of this year's hot list? VR Headsets, 3D Printers and Drones; Oh My!
VR Headsets: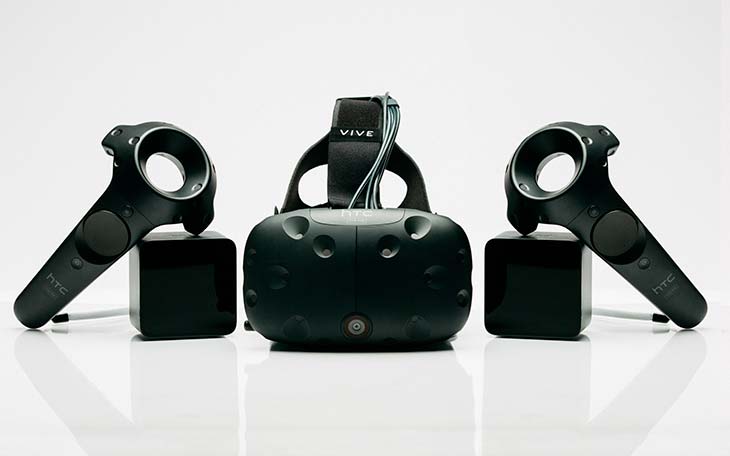 HTC Vive                                                        $799
This VR headset is the top of the line and is considered the best VR experience that you can get on the market right now. When you purchase this VR system, you get the VR headset, and two room sensors with it, making it the best all-around experience. The Vive has a 90Hz refresh rate, which is the optimal rate to keep latency down, meaning less dizziness. The Lighthouse room tracking sensors offer insanely awesome 360-degree head tracking that doesn't slow down your game play at all. The controllers for the Vive fit comfortably in your hands, making game play simple and fun and come bundled in the $799 package. With the hype from virtual reality this year, it's no surprise that the HTC Vive is at the top of every techie's list.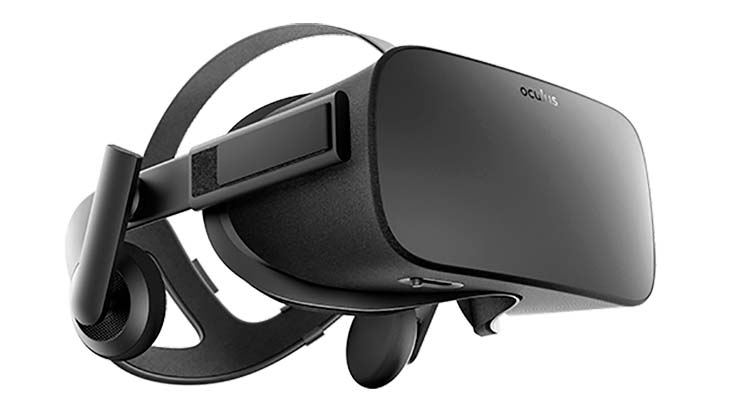 Oculus Rift $599
Definitely less expensive that it's HTC brother, the Oculus Rift holds second in command in the VR headset list. This headset offers 2160×1200 pixel resolution and the same 90 Hz refresh rate as the Vive. This headset is a cheaper alternative to the Vive, but still gives you great game play and an exciting VR experience while in the driver's seat. The Rift is sold separately from its controllers, but Oculus has recently come out with their new Touch controllers just in time for the holidays. The Touch controllers work similarly to the Vive's controllers, but if you aren't willing to dole out an extra $200 for the Touch system, then it looks like you'll have to use your trusty Xbox One controller. Even though the Oculus lags a little behind the Vive, they are making leaps and bounds in the technology that they have and are closing the gap in performance for VR.
3D Printers: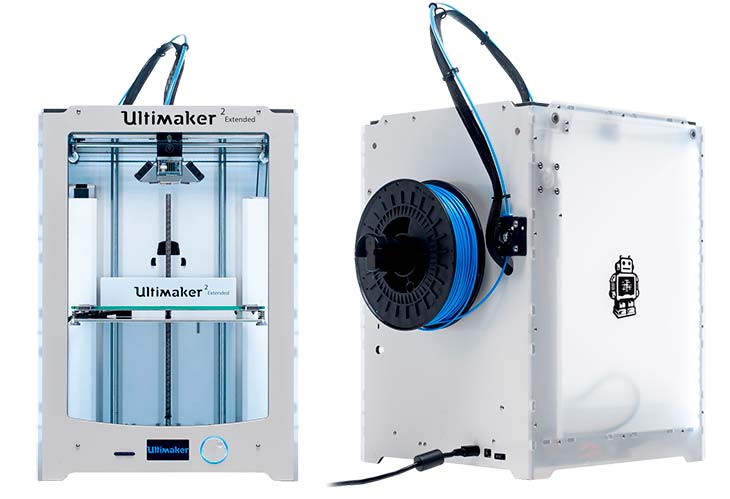 Ultimaker 2 Extended+ $3400
The Ultimaker 2 Plus has built off the foundation of the 2, but better. It has extremely fast prints speeds and extreme accuracy that make it the top of the line in 3D printing. Boasting a 223x223x205 mm build size and up to 20 micron resolution, your prints will be flawless. It is designed for novice printers and professionals, utilizing and extremely user friendly software that anyone can learn. When you purchase the 2+, you get a bunch of free goodies like the Ultimaker App, a calibration card to assist in leveling, and swappable nozzles that you can use to make your print unique. This 3D printer is top of the line, and is worth the investment, especially if you are looking for a fast, reliable machine.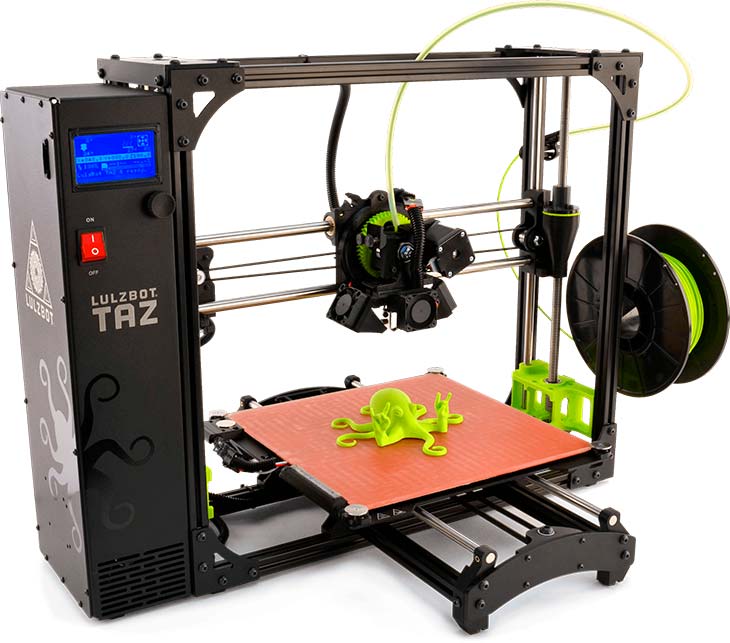 Lulzbot TAZ 6 $2500
This 3D printer boasts a self- leveling and self-cleaning print surface, making it a perfect all-around printer. The TAZ has a 280x280x250 mm build volume for your larger prints, or lots of small prints. In addition, the Lulzbot TAZ offers the ability to print tetherlessly using an SD card for your prints. It has plug-and-play modular print heads that you can change out for the growing selection of materials and a wide range of printing heats for all your materials. This software is also easy to use, but this printer is perfect for beginners and pros. This middle of the line 3D printer has all of the performance of the more expensive ones, with a much more affordable price tag.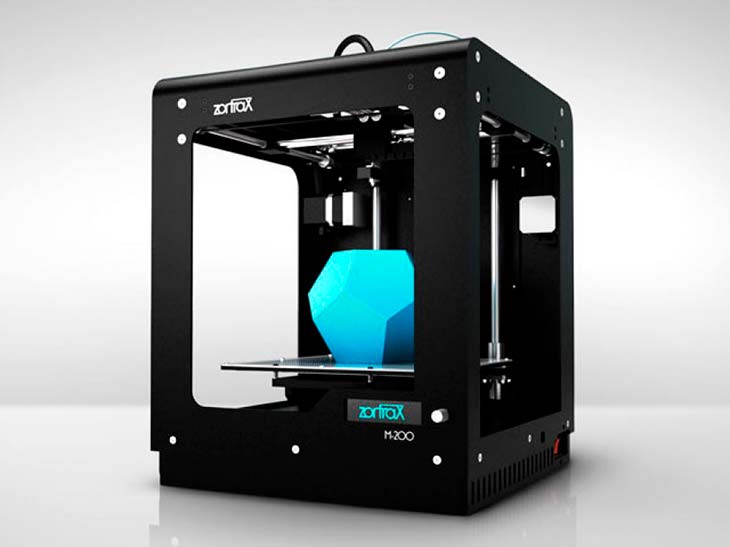 Zortrax M200 $1700
This printer really has the upper hand in this gift guide, for several reasons. Not only is the price tag a lot better, it is the highest rated plug and play desktop 3D printer. It has an integrated system that Zortrax promises will provide a reliable and efficient print job every time. The M200 also has side covers to keep a stable temperature inside for minimal cracking risk during the heating and cooling process. The build volume is 200x200x180 mm and 90 micron layer resolution for a clean, solid print. The M200 comes with a Z-Suite Software and material to start printing as soon as you open the box. Give the gift of innovation with the Zortrax M200 this holiday season.
Drones: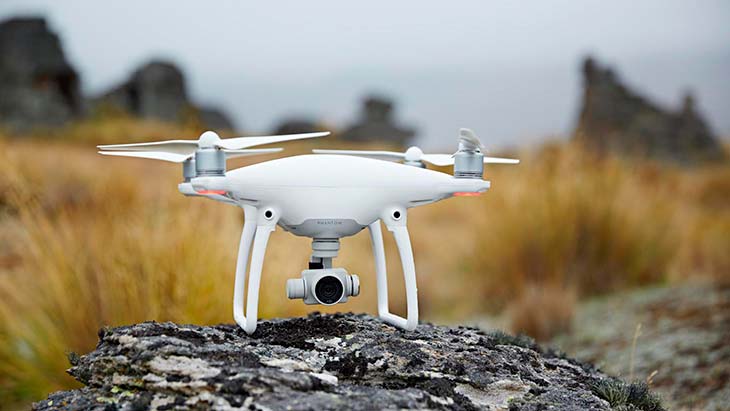 DJI Phantom 4 $1399
Drones are quickly becoming one of the most sought after tech toys and the DJI Phantom is no exception. It's rated at the very top of the must have list this season because of its superior performance and ease of use. It offers fast and reliable HD live streaming while in the air, easy setup, and quick release propellers for fast parts changes. The camera that comes with the DJI is a 3D camera that is compatible with the DJI's 3D mapping hardware to avoid obstacles and prevent collisions. This drone is by far one of the top drones for beginners or professionals, and is in no way a toy. Whoever your techie is will sure jump for joy when they see this under the tree this year.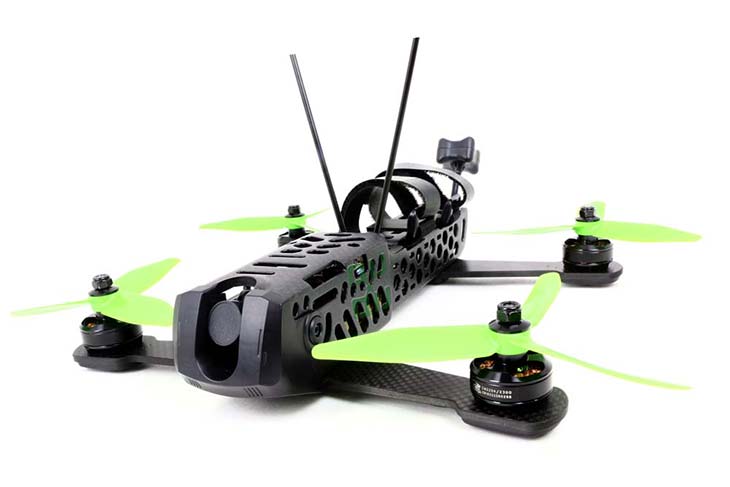 TBS Vendetta $499
The TBS Vendetta is a racing drone that is dominating the market right now, but still has the capability to be everything that you need for this season. This tiny quadcopter is one of the best for first person view racing or freestyle flying. It can reach speeds of up to 70 mph, unless taking a fast 110 mph nose dive like they can. It offers quality built parts for a great flying experience that every drone fan will love.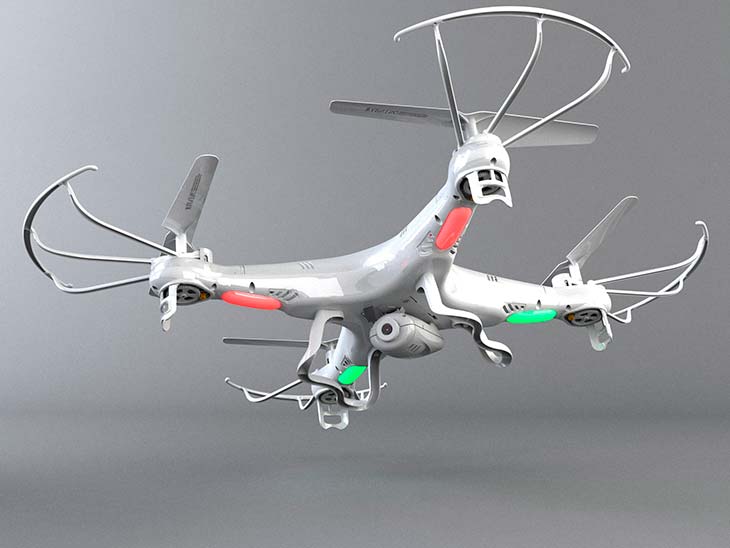 Syma X5C $44
This drone is perfect for beginners who want to explore the magic of flying drones. It is a simple quadcopter with gyros and accelerometer to keep it stable in the air. There is a small camera for recording video to get a taste for what the drone can see in the air. It's simple and fun to fly and is also inexpensive, so you don't have to worry about replacing a thousand-dollar machine while you are learning to fly.
This holiday season is sure to be a festive one in the technology industry, and it can be very difficult to shop for those computer lovers if you don't know the industry yourself. Using this gift guide, you are sure to be the family favorite this season when they open their VR headsets or their drone. If you don't know what they might like, it never hurts to ask them what they have been itching to get their hands on. Happy shopping!