Welcome to our final installment of our holiday gift guides! Our other gift guides feature PC recommendations by interest and suggestions on our favorite peripherals to complete your build! We hope we made your holiday shopping a little easier this year!
$750 and under
Need a reliable PC that doesn't break the bank? If you're tired of cheap gaming PCs that never perform like they're supposed to or break after a few months of use, check out some of these budget-friendly options this holiday season that won't let you down!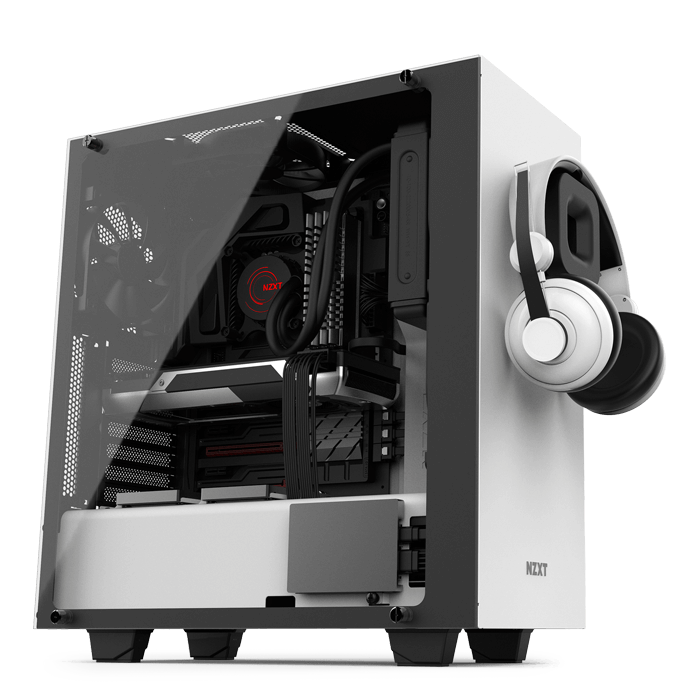 The home desktop you've always needed is right here. This PC is preconfigured with a powerful Intel Core processor for optimal and reliable performance. Perfect for at-home photo and video editing, you'll have plenty of space with the 1 TB hard drive to store all your most treasured memories.
Configured Specs:
Intel Core i3-7100 Dual-Core 3.9GHz
4 GB DDR4 2400MHz
1 TB 7200 RPM 64MB Cache 3.5-inch HDD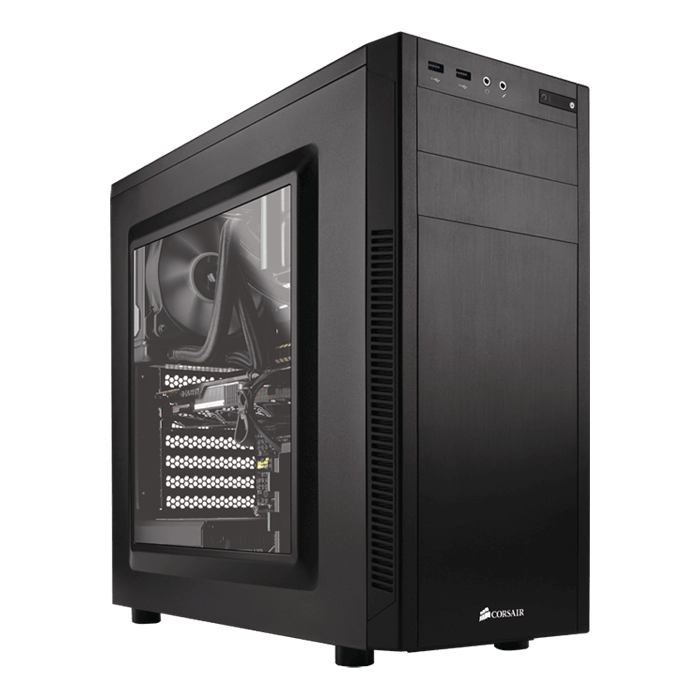 Experience a desktop powered by Ryzen and push the limits of performance with this gaming PC. Preconfigured with an NVIDIA GeForce graphics card to deliver stunning graphics and high framerates at an affordable price for you or the gamer in your life. Packed full of 8 GB of RAM for faster application and game loading, this is the perfect gift for someone in need of a PC upgrade, or looking for their first gaming rig.
Configured Specs:
Ryzen 5 1400 Quad-Core 3.2-3.4GHz
EVGA GeForce GTX 1050 Gaming 2 GB Graphics Card
8 GB DDR4 2133MHz
$750-$1500
This is where things start to get serious. If you don't want to worry about meeting minimum specs for the next few years then you're in the right place. These PCs are packed with plenty of power and will perform for years to come!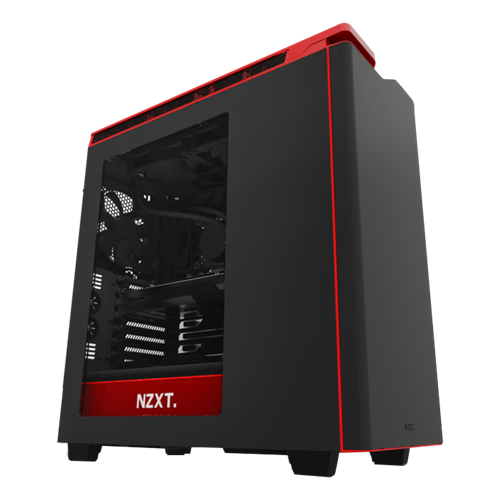 Are realistic, high-quality graphics with high framerates something you desire in your build? Let this Ryzen-based system show you what it can do! Game, stream and record with powerful AMD Ryzen processors running the show. This PC is even VR ready and can easily be paired with an HTC Vive or Oculus Rift to be a portal into any virtual world, as NVIDIA graphics cards provide crystal-clear definition and smooth transitions for more immersive gameplay.
Configured Specs:
Ryzen 5 1400 Quad-Core 3.2-3.4GHz
EVGA GeForce GTX 1060 Gaming 6 GB Graphics Card
8 GB DDR4 2133MHz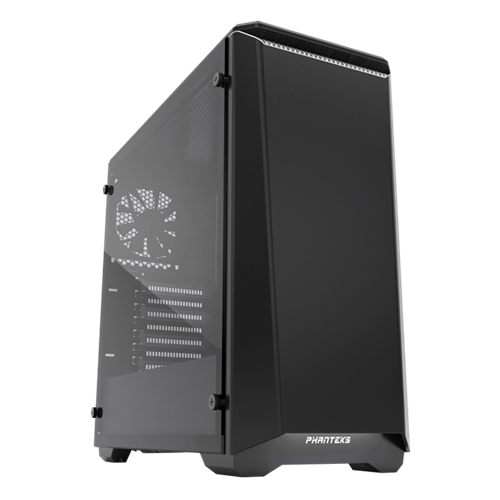 Burn through your workload and have time to spend on your favorite leisure activities with a PC powered by Intel's most advanced processor line yet; the Core X-Series. Spend more time creating and less time waiting on compute-intensive workloads. Get the heavy-lifting power you need to edit, render and encode with professional-grade components assembled by a team of expert technicians.
Configured Specs:
Intel Core i5-7640X Quad-Core 4.0-4.2GHz
PNY Quadro P600 2GB Graphics Card
16 GB DDR4 2666MHz
$1500-$3000+
If you need to have the absolute best, or your job demands it, then look no further. You can expect the best of the best with these PCs, whether configured for gaming or professional use.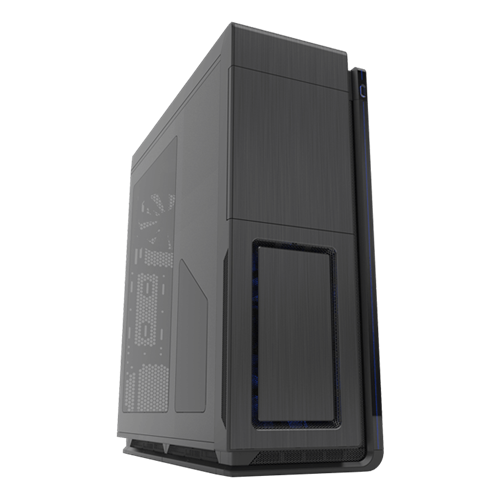 Intel's Xeon processors provide the cores you need to run programs designed for multi-core processing units. This workstation comes with the best processor and graphics card options on the market and is designed to be pushed hard day and night. Having more cores devoted to a task means that it will be completed more quickly and accurately. This is a computer that will process your work much faster and save you time on your workloads.
Configured Specs:
Intel Xeon E5-2603 v4 Six-Core 1.7GHz
PNY Quadro P4000 8GB Graphics Card
16 GB DDR4 2133MHz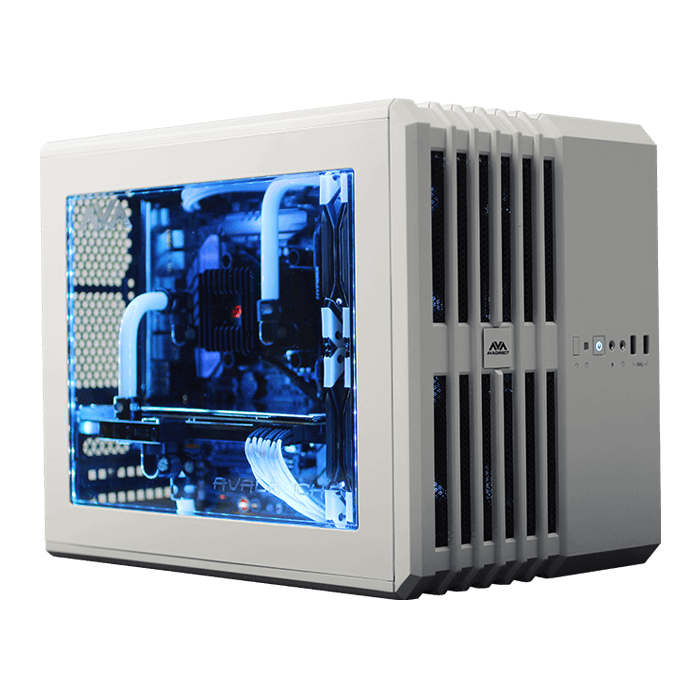 Push gaming performance to the max with our hardline liquid-cooled Avalanche Mini. This is the ultimate gaming machine, combining both impressive performance and stunning aesthetics in a small compact case. Clear side-panels display the handcrafted tubing, while RGB lighting shows off the top-of-the-line components even more. Liquid cooling is needed for those who expect extreme performance out of their PCs, allowing overclocked components to run cooler by delivering coolant to the components working the hardest.
Have a different design in mind? Check out our true custom liquid-cooling systems that allow you to add a personal touch to your system by choosing your own components, coolant and wiring.
Configured Specs:
Core i5-6600K Quad Core 3.5 – 3.9GHz
EVGA GeForce GTX 1070 GAMING 8GB Graphics Card
16GB DDR4 2400MHz Memory
Hope you enjoyed our suggestions when you need to stick to a certain budget! Have any questions? Our sales team can't wait to offer suggestions for your interests and needs all while staying in a price range you can afford. Each configuration can be customized and upgraded to give you the performance you deserve!
Be sure to follow along and stay up to date with the latest holidays sales all month long! Subscribe to our newsletter or follow us on your favorite social media platform to be the first to know about our latest offerings and exclusive deals!