Decades ago, the video editing world was a more complex, difficult, time-consuming and expensive activity. More prominently, it was known as linear video editing. Why linear? Well, at the time, the film artist had to create an analogue video sequence by filming one scene at a time in the order that it was going to be shown in using all special video equipment, such as camcorders, video tape players and recorders, audio mixing consoles, special effects and subtitle generators, microphones and many other specific and sophisticated audio and video decks. Considering all this, the average consumer or video hobbyist was either quite limited in options to do the job or wasn't able to afford it due to the expensiveness of the equipment and complexity of the process in general. Because of all this, the filming world existed almost exclusively for the entertainment industry professionals.
Years later, as the analogue era began to transform into the digital one, personal computers took over and became powerful and user friendly enough to process digitized audio and video streams, accompanied by the development of the adequate software for editing video. Consumers finally got their chance to "join the club". They were able to start creating their own footage, video clips and movies at home using a special software, video editors, without having to spend thousands of dollars on standalone video and audio equipment. One of the most amazing advantages of this is that now it was possible to get access to and edit any scene on the video timeline, without following the aforementioned order of one scene at a time. This was called a non-linear video editing and this, actually, is what most video editors do.
Although, digital video editing may still sound complicated, it really is a simple process once you understand the general theory of non-linear video editing and learn the basics of the software. This knowledge will open up a huge range of creative possibilities to create your own video just the way you want it. During the process, you will be able to construct scenes in an arbitrary sequence and move them into the proper order you'd like before outputting the final video in one of the different digital formats. Adding special audio and video effects, subtitles and text overlays, adding a musical theme or creating transitions between the frames has never been easier. However, as it is already mentioned, the job would still require a vast amount of knowledge and skills as well as creativity and the ability to story-tell. All this can be learned through practice, patience and experience.
Now, let's explore some of the most popular consumer video editing software…
Adobe Premier Elements
Adobe Premier Elements is one the most popular programs amongst enthusiast video editors. It is a simplified version of the Adobe Premier Pro and specifically designed for consumers and video enthusiasts. Elements has a clear and simple interface, equipped with Guided Edits to simplify basic and advanced projects, as well as respectable control over stabilization. It features a plethora of different tools and techniques such as real-time video rendering, which allows the user to instantly preview edits made to the video timeline, handling unlimited video and audio tracks, applying multiple key framed effects to each clip, creating Chroma key and picture-in-picture effects. Adobe also supports many third-party plug-ins for additional features and effects for both audio and video streams. Easily combine elements from different video streams and add musical soundtracks that automatically adjust to match the length of your movie.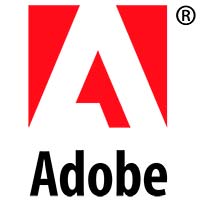 Avid Studio
Avid Studio is the product of the Avid Company, which is extremely famous amongst movie industry professionals who are using its professional grade products, like Avid Liquid. Avid Studio was designed more for consumers/enthusiasts of video editing and strategically placed somewhere in between the professional Avid Liquid suite and another extremely popular video editor from the Avid Company – Pinnacle Studio. It brings all the simplicity of the Pinnacle Studio's interface and controls, while still giving users an opportunity to create professional looking footage by allowing them to arrange their video assets, edit and correct the clips, assemble video layers on the unlimited timeline. It enhances creative possibilities with an extensive package of content and plug-ins. Avid Studio demonstrates an impressive attention to the detail throughout the application to assist your editing process. The library supports multiple tabs, which gives you an opportunity to easily save and switch between different editing assets views.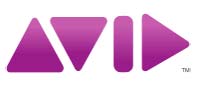 CyberLink PowerDirector
Another popular video editor that allow enthusiasts to create full-featured videos is CyberLink. One of the remarkable features of PowerDirector is the speed by which it handles editing and rendering digital footages. It would be fair to say that it is the fastest video editors on the market today, thanks to CyberLink's approach to 64-bit optimizations and hardware graphics acceleration. It also enables OpenCL acceleration and "intelligent SVRT," which determines how your clips should be rendered for the best-quality output and fastest editing. Recently, CyberLink has added new tools into its suite that support one of the hottest trends today – drone and personal action cameras, like GoPro, for example. The new tools allows users get the most out of the footages from these devices. PowerDirect is able to correct the drastic distortion of such cameras amd easily add exciting effects like motion tracking and freeze frame. Of course, PowerDirector includes all the other standard video editing tools and techniques that would allow to create footage and full-featured videos of the very high quality.