Performance, portability, and memory are just a few words that come to one's mind when thinking about custom computers, but isn't there something missing in this modern day and age? You're missing style. A color coordinating PC besides your dual monitor does more for a room than any HGTV special or trip to IKEA ever could. Luckily here at AVADirect we value the aesthetic side of custom pc's that all users can appreciate, and we plan on showing it off.
First on the runway of the AVA showroom fashion show is the cold to the touch but warm in our hearts, Avalanche Series. This hardline liquid-cooled gaming computer is installed with a custom LED colored light that can be changed between twenty different colors at the touch of a remote. But, I think we are all aware that simple LED lighting doesn't make a computer the work of art that it really is. The Avalanche's transparent case showcases its ice cube themed Carbide Series Air 540 in a chassis that displays the industry leading hardware that we've equipped inside. While the hardware is appealing in itself, the major highlight of the Avalanche is our hand crafted arctic white acrylic tubing where a non-freeze liquid coolant compound is shot directly to the most critical components. If you like your custom gaming computer sleek and cool, the Avalanche is the way to go.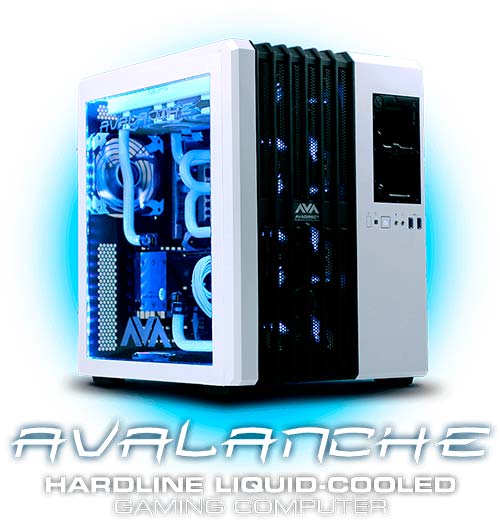 Customization is our goal, right? There isn't a type of desktop that can achieve that any better than one of our custom Tower PC's. We give you the option of custom LED lighting, custom paint, and custom wire management. One of our favorites is the Intel x99 Tower Desktop with a Socket 2011-3 Intel X99 Chipset Motherboard and Haswell-E Desktop Processor that displays a black case with fire red lighting that accents the hardware. Don't worry about the cooling component for this fiery interior, we've included a Cooler Master Hyper Series T4 Socket to help cool it all down after a long night's worth of work or play. The darker side of design has shown itself, and it may just be the perfect fit for you.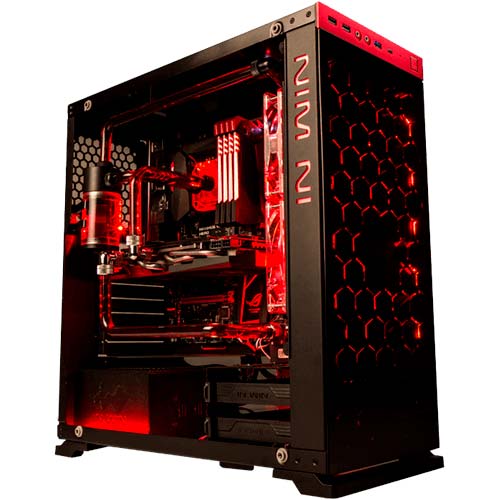 Portability should never be something that is sacrificed for a customized computer made just for you. Showing off at home and showing off to your local Starbucks crowd or public library goers are just a completely different feel. That is why we allow you to customize your own gaming laptop. Custom laptops allow you to paint your case in over 12 colors so you no longer have to put your favorite energy drink sticker on the back. An example of this is the Clevo P755ZM-G laptop with an Intel-Based Notebook Barebones a Core-I5-4460 Quad-Core. This model contains all of the customization options that any of us would want from the NVIDIA Geforce GTX 980M 8gb to the up to 4 hard drive storage unit. The Clevo can suit all of your performance and style needs while you take your life on the go.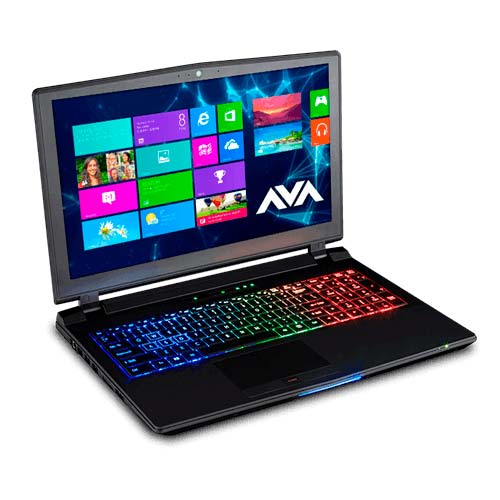 As you can see from these three designs, aesthetics can truly bring your PC to the next level without sacrificing the performance that every user desires. If the purpose of your purchase is to game until the sun comes up, work from home with something that could suffice any IT department, or do some computing on the road, don't hesitate to look into the multiple customizable styles that we offer.