Custom

Laptops
Gaming Laptops, All-Purpose Laptops, Workstation Laptops and Ultra-Portable Solutions
Looking to build a custom laptop? You're in the right place! AVADirect has been building custom laptops for over 20 years. When it comes to customizable laptops, AVADirect offers a variety of high-quality options designed to specifically meet your needs; whether it's ultra-portability, processing power, durability, or extreme gaming performance.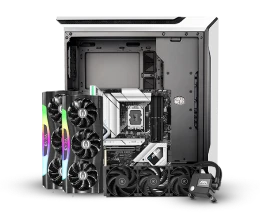 Purpose-Built Laptops
Looking for a laptop custom to your needs?
AVADirect is here to help you create a custom laptop that's built to match your individual needs while being tailored to perform the tasks you take on the most.
Choose between gaming laptops, workstation laptops, ultra-portable options and more.
Reliable Performance from Top Manufacturers
AVADirect has built partnerships with the top computer component manufacturers in the industry, so you can configure your custom notebook with the latest CPUs and GPUs available. Intel i7 Windows laptops are a top-choice among customers, but we offer a wide-selection of custom laptops featuring Intel i3, i5, i7, and i9 processors and AMD Ryzen options.








Custom Gaming Laptops
Achieve On-the-Go Gaming with Powerful Customizable Gaming Laptops
Experience ultimate gaming with our cutting-edge AVADirect custom gaming laptops. Get battle-ready with the latest high-performance hardware needed to bring you incredible performance, stunning graphics, and high frame rates. If you're unsure what you'll need to run your favorite games, our knowledgeable sales associates are eager to figure out the best solution for your budget.
Need Help Configuring Your Custom Laptop?
Want a powerful but portable laptop but have no idea where to start?
Contact our Sales Team! They'll assess your needs and budget and
help you choose the perfect laptop configuration.
Contact Sales
Frequently Asked Questions
Is it Possible to Customize a Laptop?
Almost all laptops have some customizability. Most have swappable ram and storage, and some higher-end models also have swappable GPUs and CPUs.
What is the Difference Between a Gaming Laptop and a Normal Laptop?
Gaming laptops will feature discrete GPUs, which typical laptops never will, to save battery life; a more powerful CPU and memory are also typically present.
What are the Benefits of a Gaming Laptop?
Gaming laptops can give you comparable performance on the go, and you don't have to give up desktop comforts like external mice, keyboards, and separate monitors when you're at home. Gaming laptops are also when you have gaming needs in several locations but want to stick with one easy-to-move computer.
What is an Ultraportable Laptop?
An ultraportable laptop is a laptop that typically weighs less than 5 pounds and is thin and small in nature. Sometimes these laptops will feature 'on-the-go' centric features such as a touch screen with transformable ergonomics, like turning into a tablet form factor, for example.