Rugged Laptops, Servers, and Tablets
Withstand Drops, Extreme Temperatures, and Harsh Environments with a Rugged Laptop, Tablet, or Server
AVADirect builds some of the toughest equipment in the industry. Ready to withstand the harshest of elements. Our rugged laptops are specifically constructed for industry professionals that need additional protection while they're out in the field. We offer top-of the-line, high-quality and durable laptops, ruggedized tablets, and servers for every industry, whether it's for construction, industrial, police, or military purposes.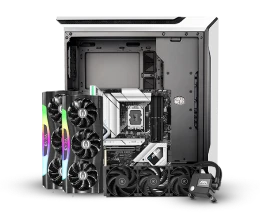 Rugged Laptops Built by AVADirect
Custom ruggedized laptops built for tough conditions
Need something a little sturdier than a gaming laptop? Guarantee reliability under the most extreme conditions with an AVADirect rugged laptops designed for durability and versatility while keeping mobility in mind. With features like spill-resistant keyboards, gel-mounted hard drives and thicker cases constructed with military grade equipment, your rugged laptop can withstand drops, spills, dust, and dirt to get the job done.
High Performance Professional-Grade Components
Over our twenty years in the industry, we've built great partnerships with leading component manufacturers and ruggedized equipment builders.








Need help building your rugged server, laptop or tablet?
Our highly trained advisors can assist you in selecting the best ruggedized solution for you.
The AVADirect sales team is available to answer any questions that you may have concerning our rugged notebooks and to help suggest the best parts available, should you need our expert advice when configuring your customized laptop. Our team of skilled technicians will assemble your rugged laptop with precision, ensuring it's constructed to your exact expectations.
Contact Us
Rugged Servers
Build a ruggedized sever to outlast harsh environments
Not every server gets to sit in a server rack in a cozy room. Networking and real-time communication are needed in all environments, even harsh and unfriendly ones. Rugged servers are constructed with strengthened cases and reliable components to maintain service in mission critical times.
Rugged Tablets Built by AVADirect
Adaptable, ruggedized tablets built to withstand drops, extreme temperatures, and more
Rugged tablets keep projects on time and on budget by reducing delays in receiving drawings and ensuring you have up-to-date data. In addition, ruggedized tablets give workers access to plans, punch-list tools, and safety checklists on the go. Choose from various rugged tablet options for the best built-in protection for portable tablets.