Custom
Gaming PC
Custom Built Gaming PCs to Level Up Your Gaming Experience
Custom
Gaming PC
Custom Built Gaming PCs to Level Up Your Gaming Experience
From budget gaming PCs to custom liquid-cooled gaming desktops, AVADirect Custom Computers has you covered! Build the gaming PC of your dreams with our limitless configurators. Choose from over a thousand components of the industry's leading brands and models for a truly individualized experience when building a custom gaming pc.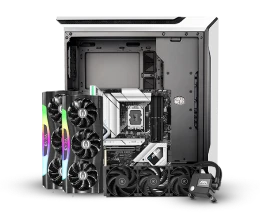 Custom Gaming Computers in Every Form Factor
Custom-built gaming PCs of all shapes and sizes.
Filter by Tower Gaming PCs, Mini Gaming PCs or Gaming Laptops and find the perfect gaming computer solution for you.
High Performance Gaming PC Components
Over our twenty years in the industry, we've built great partnerships with leading component manufacturers.
This allows us to provide our customers with top tier product support, warranties, and priority allocation








Budget Gaming PCs
Building a budget gaming PC has never been this easy
Tired of cheap gaming PCs? So are we! At AVADirect you can get the performance you deserve, at a fair price, with our selection of budget Gaming PCs.
A solid, custom-built desktop is easily affordable with our configurations that allow for complete component selection and easy financing options!
Instabuilder - Easy Custom Gaming PC Builder
Build your own gaming PC by selecting your favorite games, your budget, and let Instabuilder
know if you have any style preferences!
Our Gaming PC Builder will provide a variety of recommended custom gaming PCs in your budget, instantly.
Instabuilder
Frequently Asked Questions
What is the Best Gaming PC?
The best gaming PC typically has the fastest iterations of that generation's technology, including high-end processors, lots of cores, speedy GPUs, and a good motherboard to back it up; all work together to make the best gaming PC of the generation.
What is a Good Starter Gaming PC?
An excellent first PC includes balanced, mid-ranged parts, which are more affordable, and offer excellent value for their performance. It also provides room for expansion should you decide to invest further in the PC later. A great beginner PC also includes simpler parts that are easy to work on and around as you become more comfortable with PCs.
How Can I Customize My PC?
We make customizing PCs easy. Using our various configurators, you can select whichever parts tickle your fancy. Customizing your PC is simply changing the elements that compose it unless you want things like custom etching, painting, or decals, which we also offer!
What is the Best PC Configuration for Gaming?
The best configuration for gaming typically comes with a high-end processor and graphics card. The parts change every generation, but the idea of packing the fastest features in a box for the ultimate configuration never will.
Computers designed for video gaming handle the graphics of the modern age. They include the higher-end components on the market. Fast processors, great graphics cards, and liquid cooling are the most common within these gaming PCs, which allow them to power such stunning graphics. These computers are powerful enough to perform workstation tasks like video rendering and 3D animation.
How to Choose the Best Gaming PC?
Choosing the best PC for gaming comes down to what performance you can afford. Better parts are more expensive but will push higher resolutions at higher framerates and higher-quality textures. Components of previous generations will cost less, but they will also perform a bit slower.