Mini PCs are making a big splash in the PC world. With the desire for more compact power, companies are stepping up to the plate to design newer, slimmer components. Is a mini PC right for you, though? Let's have a little chat about these small PCs and if they are a right fit for you and your needs! You might be surprised to find there are mini gaming PCs, small-sized workstation PCs, and home theater PC solutions!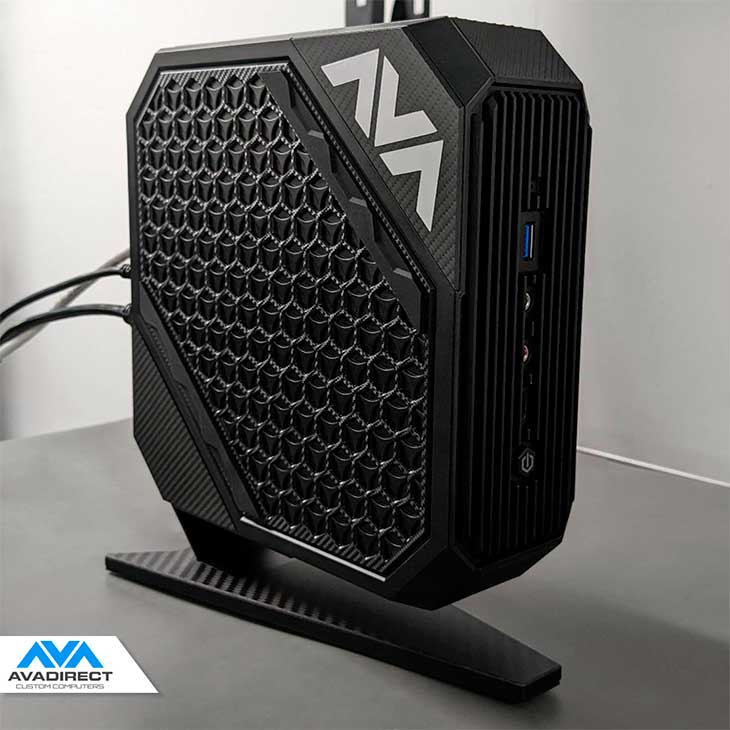 Couch Gamer? No problem! Mini Gaming PCs blend into any entertainment setup
With consoles becoming slimmer and sleeker (Not looking at you, PS5), it can be appealing to go the console route if you are a couch gamer. Well, you don't have to settle for a console performance, as a mini gaming PC is a viable option for couch gaming, and you have complete control over what will be in your new mini PC! Steam's Big Picture mode makes the experience of couch gaming on a mini PC and TV much better, as you can control everything with a controller if you don't want to have to bust out the good old keyboard and mouse. In addition, with Microsoft offering Bluetooth in controllers, you don't have to worry about cables running across the living room floor; the same with keyboards and mice. It is also ideal if you are looking to game in 4k on your tv and without dumping a considerable amount of cash into a high-end monitor—food for thought.
Office Setting? 7000D is not the way… small workstations are trending.
Office settings require compact and small PCs; you don't want a behemoth of a system sitting in your cubicle, taking up precious space for family photos, clipboards, and stacks of paper. While mini PCs aren't new in the office setting, they have evolved quite a bit in terms of what you can put inside them. With programs demanding more and more from components, it is preferred to customize your mini office PC to fit your needs. Especially if Chrome is your preferred browser, you will need more memory for it to eat up.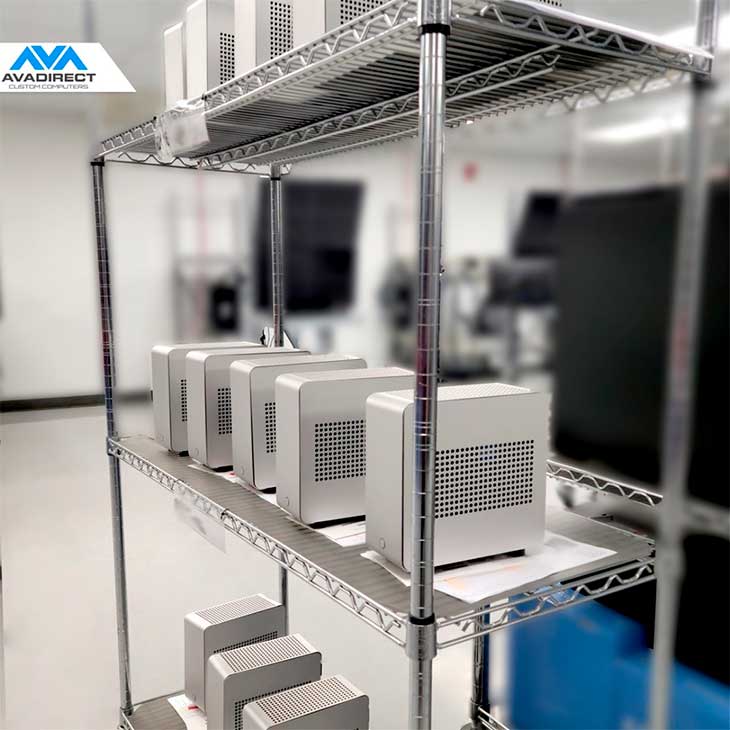 Home Theater Mini PC
With the digital age increasingly taking over each day, having a mini media PC in your home theater is a phenomenal option, as your viewing selection is next to endless. Not only can you have all the major applications installed, but you can set up your server to add your personal collection of titles, allowing you to watch those titles on the go if you are away. That is a big reason for consumers to set up a mini PC in a home theater setting – you have everything here and out and about. While it is a pricier option than a traditional Blu-ray player, you can do as you please regarding applications to access and setting up a server, as I mentioned before. In addition, some streaming services are only available through the browser, and this is an excellent option if you want to have those services on the big screen for theater night.
How to build a mini PC with AVADirect
Mini PCs are more popular than ever for many reasons. With how far we have come regarding technology, it is more accessible for any need, whether to have a couch gaming session with your significant other or a tiny powerhouse in your office. The reasons are endless; the possibilities are endless. Are you ready to take that leap? You can reach out to our fantastic sales team to have them help you build a mini PC for any setting. Know your parts and want to pick them by hand? Not a problem, be sure to check out our mini pc section to determine the components you like. Want a community discussion? Be sure to check out our discord, where you can chat with staff and PC enthusiasts who can help provide input for your new mini PC!