Building a workstation PC specifically utilized for a software can save you hours of rendering time and from the frustrations of a laggy and unoptimized program. We regularly get customers asking for component recommendations for highly utilized programs such as After Effects or Maya. Our sales team is always standing by to give you product recommendations, but if you'd like to read up on building an AutoCAD Custom Computer you can see some helpful tips from us below!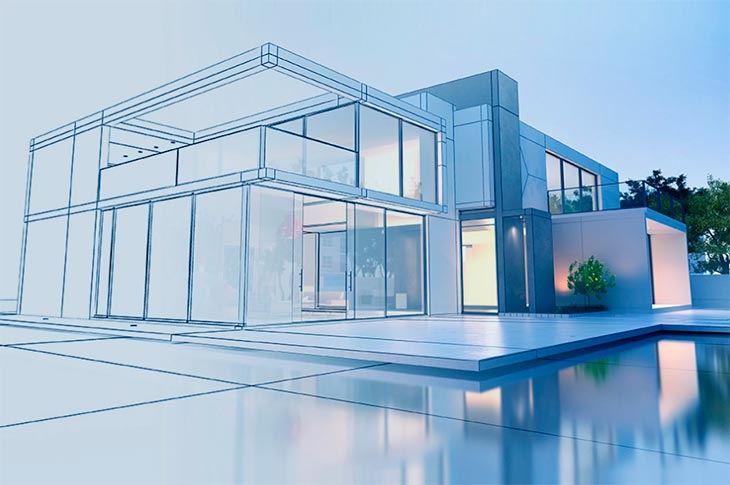 What is AutoCAD?
Utilized by architects, engineers, drafters and even some artists, CAD Software is used to create precision drawings, technical illustrations and 3D Renders of products. These tend to be power-hungry programs that need to account for a lot of information, such as materials, processes, scalable dimensions and engineering tolerances that will be utilized in the final product.
AutoCAD is a popular choice among those working with precise and technical drawings. Similar to how the Adobe Suite has subset programs with specialities, AutoCAD is a program under the AutoDesk Suite. AutoDesk programs include the likes of AutoCAD, 3ds Max, Maya and more.
What are the Minimum PC Specs I need to run AutoCAD on a custom computer?
Below are the requirements straight from AutoDesk themselves! Autodesk provides both minimum and recommended specs. Basic will be enough to open the program and complete simple tasks, while recommended should let you complete most things, it just might take a while and test your patience a bit if you're pushing the program.
System requirements for AutoCAD 2021
Operating System
64-bit OS that follows Autodesk's Product Support Lifecycle policy.
Processor
Basic: 2.5–2.9 GHz processor
Recommended: 3+ GHz processor
Multiple processors: Supported by the application
Memory
Basic: 8 GB
Recommended: 16 GB
Display Resolution
Conventional Displays:
1920 x 1080 with True Color

High Resolution & 4K Displays:
Resolutions up to 3840 x 2160 supported on Windows 10, 64-bit systems (with capable display card)
Display Card
Basic: 1 GB GPU with 29 GB/s Bandwidth and DirectX 11 compliant
Recommended: 4 GB GPU with 106 GB/s Bandwidth and DirectX 11 compliant
Disk Space
7.0 GB
The above information is a good start and would be fine for someone who is just learning AutoCAD and the recommended components could get a casual AutoCAD user by just fine.
How can my PC run AutoCAD better?
Look, if you're choosing to focus on AutoCAD as a potential skillset for your career or you're actively using to complete projects then you know the importance of the AutoCAD running smoothly. No one likes when a program closes unexpectedly or takes hours to render. However, AutoCAD has a variety of uses and each of them tax different components of the PC. Depending on the projects you typically do, more RAM may be more beneficial than a CPU upgrade. Our sales team has researched and worked extensively with these programs and can give you optimized recommendations within your budget, but we'll go over a basic understanding of optimizing your custom PC for AutoDesk.
What CPU should I get for AutoCAD?
Software such as AutoCAD tends benefits more from higher operating frequencies, rather than thread count so you can allocate more of your budget into an NVIDIA Quadro graphics card, which is recommended by AutoDesk guidelines. AMD may be winning the core war, but for AutoCAD Intel provides some nice features that benefit AutoCAD a little more while still remaining price friendly.
We recommend an Intel Core i7-10700K, if you have a little room left in your budget after selecting a GPU, RAM and storage, then it could be beneficial to opt for an i9 or overclocking for better frequency speeds.
What GPU works best with AutoCAD in custom computers?
As mentioned above, AutoCAD recommends using NVIDIA Quadro graphics cards, which are the workstation class. You may be more familiar with their GeForce RTX and GTX cards, which are quite popular for gaming.
Using a gaming GPU with AutoCAD isn't the end of the world, but workstation class GPUs do process information differently and are optimized for the type of information AutoCAD is working with. If you're working with 2D models, the GPU won't be utilized as much and you budget may be better allocated towards a better CPU, RAM or extra storage space.
AVADirect Custom Computers recommends going with at least a Quadro P2200 for an AutoDesk Custom PC if you're working with 3D models. If your budget has a little wiggle room, bumping up the GPU to a Quadro RTX card usually improves performance by a good bit. Ultimately, it will depend on software utilization, but for most cases Quadro RTX cards are worth their price for AutoCAD.
How much RAM does AutoCAD need?
AutoCAD recommends 16GB, which is what we've opted for on our base AutoCAD Custom PC Configuration. If you plan on working with complex or large models, or you plan on running a couple of programs at once and multitasking, it's probably a better idea to opt for 32GB. Memory frequency doesn't impact AutoCAD too much, so we'd definitely recommend going for a larger RAM kit rather than a faster one.
AVADirect's AutoCAD Custom PC Recommendation
Our configurations come with options to upgrade components without the help of our sales team.
Autodesk AutoCAD Workstation PC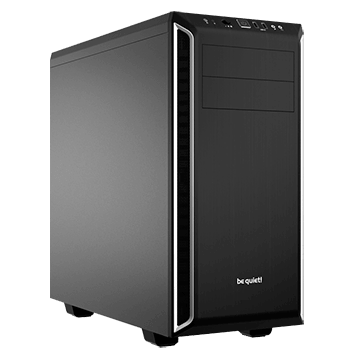 Socket: 1200
CPU: Core i7 , Core i9
Chipset: Intel Z490
Memory: Up to 128 GB
Storage: Up to 8 hard drives or SSD drives
Graphics: Supports up to 2 video cards
Our AutoCAD custom PC features components optimized to run AutoCAD efficiently, while still remaining budget friendly. This PC comes base configured with an Intel Core i7-10700K, with the option to upgrade up to an Intel i9-10900K if you'd like a higher frequency to better optimize your system. We also chose an ASUS ProArt Z490-Creator, which is optimized for workstation PC use. Choose from a wide variety of Quadro cards, with the base configuration coming preselected with a PNY Quadro P2200 Graphics Card. Mentioned above, the base configuration comes with 16GB Kingston HyperX Fury DDR4. Opt for a larger memory kit if you plan on multitasking. You might want to swap out the fan cooler for an AIO if you plan on overclocking your CPU or pushing your system for hours on end.
Storage wise, we offer plenty of options! Feel free to upgrade the 500 GB m.2 Samsung SSD, swap to a SATA-based SSD for better write speeds or opt to increase the 2TB Seagate Barracuda HDD. The base configuration comes with plenty of storage with a hefty 2TB HDD, but you are sacrificing a bit of speed for this budget.
Want an AutoCAD custom PC optimized for your use-case and budget? Our knowledgeable sales team is available by phone, email and livechat during our usual business hours. They'd love to discuss your work and provide feedback on which components will optimize your workflow depending on your specific projects.