Embarking on the journey of building your own PC can be both exciting and daunting. With countless components, specifications, and compatibility considerations, it's easy to feel overwhelmed. That's where Instabuilder steps in, revolutionizing the PC building experience. By leveraging its intuitive interface and a series of quick questions, Instabuilder empowers users to effortlessly generate a personalized PC tailored to their unique needs. In this blog, we will explore the incredible features and advantages of Instabuilder, showcasing how it simplifies the process of building your dream PC. Instabuilder builds both easy gaming PC configurations and specialized workstations for software specific use cases.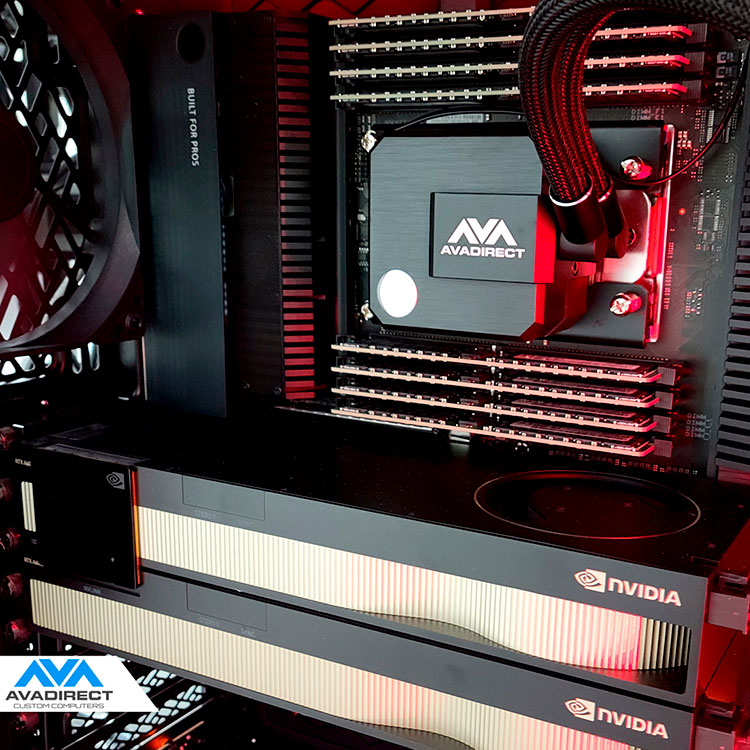 Introducing Instabuilder: Your One-Stop Solution for Easy PC Building
Instabuilder Gaming eliminates complexity and streamlines the PC building process, making it accessible for users of all levels of expertise. Both our Workstation Instabuilder and Gaming Instabuilder has been extensively built with a user-friendly interface. Just answer a few quick questions about your performance and budget expectations of your new desktop PC and Instabuilder will generate the perfect gaming PC or workstation desktop for you.
Harnessing the Power of Choice: Customize Your Dream PC with Instabuilder
One of the key strengths of Instabuilder is the ability to still customize your PC after it is generated. Instabuilder with generate a few selections, allowing you to handpick the best hardware that matches your specific needs. If the customization offered in our Instabuilder configurations isn't enough, you can always check out our gaming tower section and workstation PCs for extensive full customization options.
Streamlining PC Building: How Instabuilder Makes the Process Effortless
Building a PC can be a daunting task, especially when it comes to compatibility. Instabuilder simplifies the process by providing step-by-step guidance, ensuring that even beginners can configure a compatible and efficient PCs with ease. Instabuilder ensures component compatibility, eliminating the hassle of researching and cross-referencing specifications regarding what software or games you'll be playing in your spare time.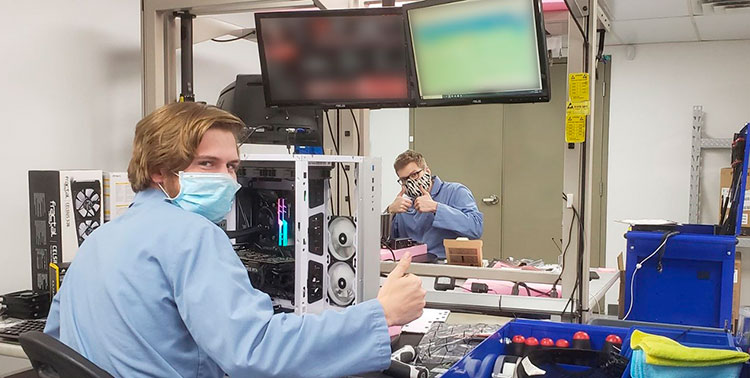 Unleash Your Creative Potential: Discover the Versatility of Instabuilder
Instabuilder offers a wide range of customization options, allowing you to unleash your creative potential. We'll highlight the versatility of Instabuilder by exploring the various purposes for which you can build PCs, from powerful gaming PCs to high-performance workstations. Whether you're a casual user or a professional seeking optimal performance, Instabuilder has you covered.
Instabuilder is the ultimate solution for those looking to build a PC without the complexity and time-consuming research. With its user-friendly interface, extensive customization options, and streamlined building process, Instabuilder empowers users to create their dream PCs effortlessly. Say goodbye to the hassle of PC building and embrace the future of easy and personalized PC building with Instabuilder. Whether you're a beginner or an experienced PC enthusiast, Instabuilder opens doors to endless possibilities, allowing you to unleash your creative potential and experience the perfect computing solution tailored to your needs.