Why build a white gaming PC?
White gaming PCs offer a refreshing departure from the norm in a sea of darker hues. The bright, airy aesthetic creates an inviting atmosphere that contrasts with our usually dark gaming rooms. The light-reflecting properties of white surfaces also contribute to better visibility in dimly lit gaming environments, ensuring that every detail in your gaming PC is vividly brought to life.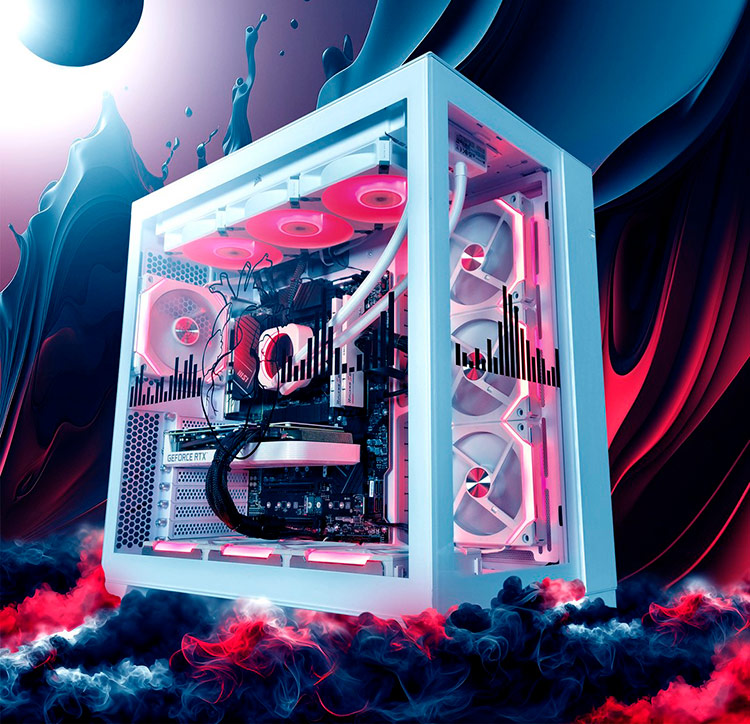 What are Prism White Gaming PCs?
We've been interested in white PC builds for a long time. The aesthetics of them are pleasing and provide a great contrast for RGB-heavy builds. Our Prism White PC series features three unique theme options. If none of the themes match your style, our classic white gaming PC features the opportunity to build your own vibe.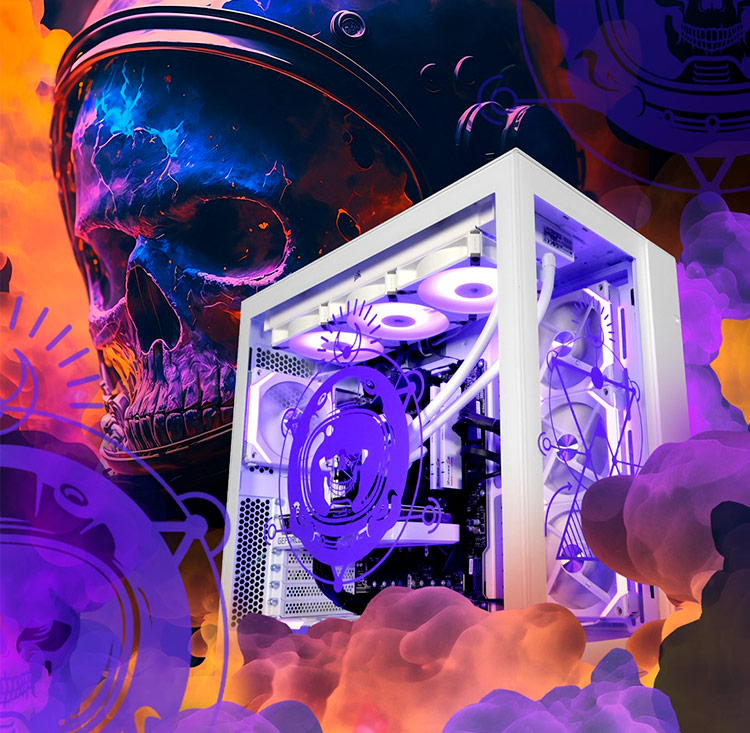 Why are white gaming PCs more expensive? Do they perform better?
White components usually have a slight premium cost compared to their standard equivalent. Since they're not produced on as large a scale as standard components, you can expect to pay a little more and have less of an available selection. There are no performance differences due to component casing color, so you are paying a small increase for the look.
How to build an all-white gaming PC?
At AVADirect, we strive to streamline the white gaming PC ordering process, ensuring it's a seamless and straightforward experience for our customers. Our team hand-selected a small selection of components to make building a white gaming PC easy. These configurators do not offer as many options as our full custom gaming PCs, but rest assured there are plenty of options to choose from to build an aesthetic gaming PC that fits your budget and performance needs.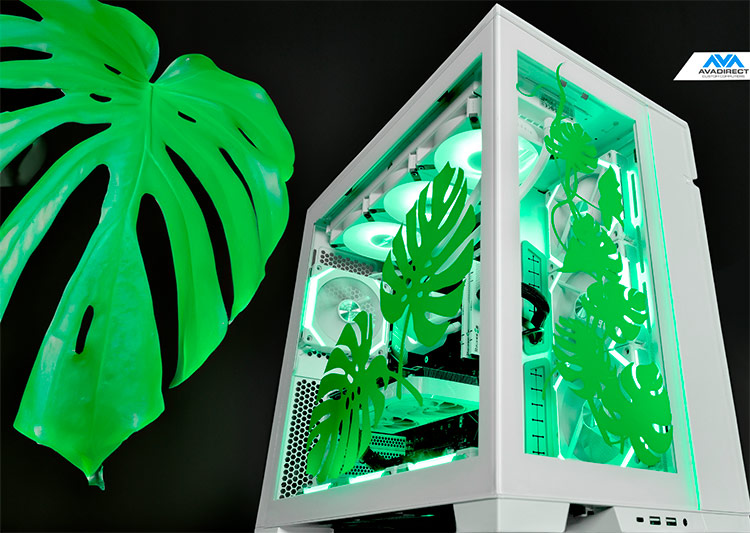 What other color PC cases are there?
Our Blissful Gaming PCs offer a variety of additional color options! Build a pink gaming PC with a star or flower accent or check out the purple, blue, and mint green case options.
Be sure to go check out all of the builds in this series and pick the one that is right for you! Not your cup of tea? No worries – we have you covered. You can check out our Blissful builds, and Medieval PC Series, or you can use our Instabuilder – our easy PC builder! Just answer a couple of questions, and you are done. We also have our configurator, where you can configure your own custom desktop PC, or contact our awesome sales team that is standing by to help configure the system of your dreams.