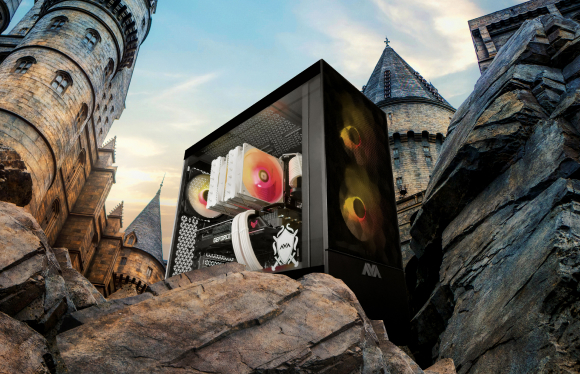 Medieval Gaming PCs
Signature Gaming PCs
Medieval Series - An easy gaming pc building experience
Our medieval series makes building a gaming PC easy! The Medieval gaming PC series draws inspiration from the days of knights and castles and simpler times, featuring a robust and squared-off design with an AVADirect coat of arms. These black-and-white gaming PCs are designed to look good while still providing efficient cooling and reliable performance.

Want more options? Choose from over 600 cases and thousand of component options with our custom gaming PCs. custom gaming PCs.
| | | |
| --- | --- | --- |
| | | |
| Esquire Gaming PC | Knight Gaming PC | Duke Gaming PC |
| 1080p Gaming | 1440p gaming/streaming | 4K gaming/productivity |
| MATX | ATX | ATX+ |
| Air Cooled | Air /Liquid cooled | Liquid-cooled |
| Ryzen 5/i5 | Ryzen 7/i7 | Ryzen 7 & 9/i7 & i9 |
| Entry Level gaming cards | Mid-tier gaming Cards | Flagship-tier gaming cards |
Find your perfect gaming PC with our Medieval Series
When it comes to optimizing the selection of PC components for a gaming computer, we've structured the Medieval configurator to ensure that each CPU, GPU, and memory combination has a balanced price-to-performance ratio.

Building a well-balanced gaming PC can be difficult for those not familiar with components. Often a mid-tier CPU is plenty for gaming. Money saved on going with a different CPU model can be allocated into the graphics card, RAM, or storage.

The Esquire, Knight, and Duke Gaming PCs offer a slimmed down version of our thousands of component options. Rest assured you'll receive a well-balanced and fairly priced custom gaming PC for your performance needs.