Time to junk those obsolete, elephant-like desktops!
Shopping Choices:
Wide variety of colors and styles, choose and customize ...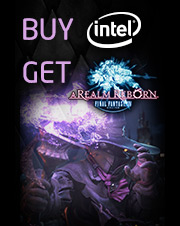 About AVADirect
AVADirect builds custom computers based on a widest in the industry variety of components and options. AVADirect's custom computers are widely recognized as having the highest performance and build quality ratings when compared with other significantly more expensive analogs. AVADirect's desktop PC, PC for gaming and gaming notebooks have been reviewed and awarded by many trusted online, publishing, and TV media sources.
As a custom PC builder, AVADirect not only help you decide which is the best motherboard or graphics card to use, we help you design a complete computer system that is precisely configured for your tasks. As a result, you as a customer receive a system that was built specifically for you, instead of a mass marketed prefabricated model that is built for anyone who buys it.
Our customers deal with a dedicated team of experts in system configuration, architecture, assembly and benchmarking committed to provide the best service. All computer systems built by AVADirect are backed up by best-in-industry warranty, personalized customer service, and free lifetime technical support.

Custom Computers
Building custom PC is what AVADirect is about. For more than a decade since its foundation AVADirect team has accumulated a comprehensive experience in understanding of different customers' needs and tastes. By utilizing unique combination of in-house procedures and know-how we build fully customized desktop PCs, laptops, workstation PCs, and servers at the top-notch level of quality and craftsmanship. We are here to convert your vision of what the best computer should be into the custom built system that is beautifully designed, neatly assembled, thoroughly tested and delivered to your doorstep!

Gaming PC
AVADirect offers a full spectrum of thoughtfully designed and passionately engineered gaming computers enhanced by cutting edge stable overclocking and custom modifications. Starting with nano gaming PC, followed by compact cube and mini tower designs, and culminating in full tower gaming rigs, AVADirect's gaming computers will satisfy any hardcore gamer or enthusiast. Our silent gaming computers will assist you in dominating your opponents, and conquer noise levels while pushing your hardware to the limit. We know how to unleash the power you need!
Gaming Laptops
There's no need to sacrifice performance for mobility anymore. Thanks to unique engineering solutions incorporated into design and manufacturing, AVADirect custom gaming notebooks are full power gaming machines successfully competing with monster rigs. Whether you choose an enhanced ASUS gaming laptop or Clevo custom notebook you'll be stunned how fast, stable, and powerful your machine is. Enjoy freedom of mobility without giving up desktop gamer experience! Take your chance to have one of the technological miracles of mobile computing playing on your side!
Gaming Laptop Clevo P377SM-A Core™ i7 Gaming Notebook, 17.3" Full HD LED LCD, NVIDIA GeForce GTX 880M / AMD Radeon R9 M290X Graphics




$1675.08

Build P377SM-A Gaming Laptop

Based on the Clevo P377SM-A laptop, world's first 17.3" Intel® 4th generation Core™ i7 Haswell refresh mobile platform with NVIDIA® GeForce® GTX 880M and AMD® Radeon™ R9 M290X mobile graphics with optional SLI® or CrossFireX™ technology, this custom notebook designed to provide powerful energy-efficient performance for all your entertainment needs.

Built on Clevo P377SM-A notebook barebone
17.3" Full HD (1920x1080) Glossy/Matte LED LCD
Intel® Core i7 socket G3 mobile processor (Haswell)
Intel® HM87 chipset
Up to 32GB DDR3-1600 SODIMM memory
NVIDIA® GeForce® GTX 880M 8GB or AMD® Radeon™ R9 M290X 4GB graphics w/ optional SLI or CrossFireX configuration
Up to 2 SATA hard drives or SSD drives and mSATA drives w/ RAID 0, 1 capabilities
Built-in DVD burner
GbLAN, HD Audio, 9-in-1 card reader, HD Webcam, Thunderbold port, HDMI, eSATA port, USB 3.0 ports, Wi-Fi and Bluetooth, fingerprint reader, illuminated keyboard, and more ...
Selection of Windows or Red Hat, Fedora, CentOS, Debian Linux operating systems
Custom painting option is available!

Gaming PC Core™ i7 / i5 Z97 2-way SLI® / CrossFireX™ Custom Gaming System




$1136.61

Build Z97 2-way Gaming PC

Built with 4th generation Core i7 / i5 Haswell or Haswell refresh processors, Z97 motherboards and 2-way SLI® / CrossFireX™ graphics, this gaming solution provides faster performance, lower thermal and power requirements, and features enhanced capabilities for precise overclocking.

Intel® Core™ i7 or Core™ i5 quad-core socket 1150 processor
Intel® Z97 chipset
Up to 32GB DDR3-3200 dual-channel memory
Selection of dual PCI Express x16 graphics cards joined by the SLI® or ATI® CrossFireX™ technology
Up to 6 SATA hard drives or SSD drives
RAID 0/1/0+1/5 capabilities
Selection of DVD and Blu-Ray optical drives
EATX, ATX motherboard and tower computer case
Overclocking and custom paint/graphics options available
Selection of Windows or Red Hat, Fedora, CentOS, Debian Linux operating systems
3 Year Warranty; Free Lifetime Tech Support

Mini Gaming PC Core™ i7 / i5 Z87 / H87 Subcompact Cube Gaming Computer System




$802.25

Build Z87 Mini Gaming PC

The Intel® Core™ i7 / i5 Z87 / H87 Subcompact Cube Gaming System is designed for the gamer who wants a console-like computer gaming system. About the same size as a standard console and equaling in performance, you get the benefit of having a full-fledged computer with internet access, computer applications, and myriad other benefits over standard consoles.

Intel® Core™ i7 or Core™ i5 socket 1150 processor (Haswell)
Up to 16GB DDR3-1600 dual-channel memory
Processor integrated graphics with selection of PCI Express x16 graphics cards upgrades
Selection of SATA hard drives or SSD drives
Selection of DVD or Blu-Ray optical drives
Mini-ITX motherboard and cube computer case, full-size optical drive
Onboard GbLAN, HD audio, HDMI, eSATA, and more ...
Selection of Windows or Red Hat, Fedora, CentOS, Debian Linux operating systems
3 Year Warranty; Free Lifetime Tech Support

Workstation PC Liquid Cooled CPU Single Loop C602 2-Way Graphics Computer Workstation




$2639.47

Build C602 Liquid CPU Workstation PC

Push your performance to the limit with AVADirect C602 SLI® / CrossFireX™ custom Computer Workstation with single loop CPU liquid cooling! Providing the best cutting-edge liquid cooling technology, watch as the true performance potential of your own custom liquid cooling configuration shatter benchmarks!

Single loop CPU only liquid cooling
Selection of coolant, tubing, and fan colors
Up to 2 Intel® Xeon® E5-2600 or E5-2600 V2 series socket 2011 processors
Intel® C602 chipset
Up to 256GB / 64GB DDR3-1866 / 2133 ECC registered / unbuffered memory
Selection of dual PCI Express x16 graphics cards joined by the SLI® or ATI® CrossFireX™ technology
Up to 6 SATA or SAS hard drives or SSD drives
RAID 0/1/0+1/5 capabilities
Selection of CD, DVD, CD-RW, DVD-RW, Blu-Ray optical drives
CUSTOM PAINT AND GRAPHICS
Selection of Windows or Red Hat, Fedora, CentOS, Debian Linux operating systems
3 Year Warranty; Free Lifetime Tech Support

Quiet Gaming PC Core™ i7 Z97 Low-Noise Custom Gaming System




$1179.61

Build Z97 Low-Noise Gaming Quiet Gaming PC

The Core™ i7 Z97 Low-Noise Gaming System incorporates socket 1150 Haswell refresh processors and Intel® Z97 chipset featuring Turbo Boost Technology 2.0, USB 3.0, and ultrafast 6Gb/s SATA III storage connectivity to deliver the latest and greatest in gaming performance, while not gaining noise.

Intel® Core™ i7 or Core™ i5 quad-core socket 1150 processor (Haswell)
Intel® Z97 chipset
Up to 32GB DDR3-3200 dual-channel memory
Selection of PCI Express x16 graphics cards
Up to 6 SATA hard drives or SSD dives
RAID 0/1/0+1/5 capabilities
Selection of DVD or Blu-Ray optical drives
Selection of tower computer cases
Selection of noise reducing accessories
Overclocking
Selection of Windows or Red Hat, Fedora, CentOS, Debian Linux operating systems
3 Year Warranty; Free Lifetime Tech Support

Workstation PC Dual Xeon® E5-2600 Six-Core Tesla™ HPC Personal Supercomputer




$4213.14

Build E5-2600 Tesla Workstation PC

Create, visualize, model, simulate, and calculate technical and scientific data faster with NVIDIA® Tesla™ Personal Supercomputer built on leading-edge NVIDIA® CUDA™ parallel computing platform. Featuring up to 1344 parallel processing cores (3 Tesla™ cards), and Xeon® E5-2600 series processors, this solution provides benchmark crushing productivity and is ready for mission-critical computing.

Up to 2 Intel® Xeon® E5-2600 or E5-2600 V2 series socket 2011 processors
Intel® C602 chipset
Up to 256GB DDR3-1866 ECC registered memory
Up to 3 Tesla™ C2070 or Tesla™ C2075 PCI Express x16 Computing Processors
Selection of NVIDIA® Quadro® FX or NVS PCI Express x16 graphics cards
Up to 5 SATA 6 Gb/sec hard drives or SSD drives
RAID 0/1/0+1/5 capabilities
Selection of CD, DVD, CD-RW, DVD-RW, Blu-Ray optical drives
Selection of tower computer cases
Selection of Windows or Red Hat, Fedora, CentOS, Debian Linux operating systems
3 Year Warranty; Free Lifetime Tech Support

Gaming PC Core™ i7 X99 3-way SLI® / CrossFireX™ Custom Gaming System




$1647.73

Build X99 3-way Gaming PC

Created to satisfy aspirations of the most discerning gamers and enthusiasts, AVADirect's X99 gaming PC configurator lets you customly build an ultimate performance gaming machine based on the world's fastest computer components, using Intel® Core™ i7 4th generation server class processors, quad-channel memory, and 3-way SLI® / CrossFireX™ graphics.

Intel® Core™ i7 Extreme or Core™ i7 socket 2011-3 processor (Haswell-E)
Intel® X79 chipset
Up to 64GB DDR4-2133 quad-channel memory
Selection of triple PCI Express x16 graphics cards joined by the 3-way SLI® or ATI® CrossFireX™ technology
Up to 6 SATA or SAS hard drives or SSD drives
RAID 0/1/0+1/5 capabilities
Selection of DVD or Blu-Ray optical drives
EATX, ATX motherboard and tower computer case
Overclocking and custom paint/graphics options available
Selection of Windows or Red Hat, Fedora, CentOS, Debian Linux operating systems
3 Year Warranty; Free Lifetime Tech Support

Gaming Laptop Clevo P570WM Core™ i7 Gaming Notebook, 17.3" Full HD LED LCD, NVIDIA® GeForce® GTX 880M / Quadro® K5100M Graphics




$2475.02

Build P570WM Gaming Laptop

The Clevo P570WM sets a new industry's standard as the most powerful gaming notebook and mobile workstation. Based on Intel® X79 chipset and Intel® Core™ i7 server class processor, it supports high-end multi-GPU graphics and up to 3 storage drives. Clevo P570WM gaming notebook is the ultimate mobile tool for extreme gamers, digital media creators, and the most demanding engineers and 3D modelers.

Built on Clevo P570WM notebook barebone
17.3" Full HD (1920x1080) Glossy LED LCD
Intel® Core™ i7 Extreme or Core™ i7 quad-core or six-core socket 2011 processor (Ivy Bridge-E)
Intel® X79 chipset
Up to 32GB DDR3-1600 SODIMM memory
NVIDIA® GeForce® GTX 880M 8GB, AMD® Radeon™ R9 M290X 4GB or NVIDIA® Quadro K5100M 8GB graphics w/ optional SLI® configuration
Up to 3 SATA hard drives or SSD drives w/ RAID 0, 1 and 5 capabilities*
Built-in DVD burner
GbLAN, HD Audio, 9-in-1 card reader, HD Webcam, HDMI port, eSATA port, USB 3.0 ports, Wi-Fi and Bluetooth, fingerprint reader, and more ...
Selection of Windows or Red Hat, Fedora, CentOS, Debian Linux operating systems
Custom painting option is available!

Mini PC ASUS VivoPC VM40B Celeron® 1007U Nettop Computer System




$464.77

Build VM40B Mini PC

Powered by an Intel® processor and featuring SonicMaster technology, VivoPC paves the way for a complete day-to-day computing and true-to-life cinematic multimedia experience. Sit back and enjoy as its built-in 802.11ac Wi-Fi gives you speeds up to three times faster than standard wireless-N speeds and stable connections for online Web surfing, media streaming, and online gaming.

ASUS VivoPC VM40B UCFF silver barebone
Intel® Celeron® 1007U 1.5GHz dual-core processor
Intel® NM70 chipset
Up to 16GB DDR3-1600 SODIMM memory
Integrated Intel® HD graphics
Selection of SATA hard drives or SSD drives
Optional external optical drive
Gigabit LAN, 2-in-1 card reader, HDMI and VGA ports, USB 3.0 ports, and more ...
Selection of Windows or Red Hat, Fedora, CentOS, Debian Linux operating systems

Desktop PC ECS G24 23.6" Full HD Touch Screen LCD, Intel® GMA HD Graphics All-In-One Computer System




$1101.87

Build G24 Touch Screen Desktop PC

ECS G24 is fully customizable all-in-one PC equipped with a large, thin and stylishly designed edge-to-edge 23.6" touch screen display that provides charming visual experience along with touchscreen functionality to perfectly complement tablet-oriented Windows 8 Metro user interface. ECS G24 is not only your personal computer, it can also be used as a second monitor or TV device.

Built on ECS G24-H612CBU-11 black all-in-one PC barebone
23.6" Full HD (1920 x 1080) LED LCD w/ touch screen
Intel® Core™ i7, Core™ i5, Core™ i3 or Pentium® G socket 1155 processor
Intel® B75 or Q77 chipset
Up to 8GB DDR3-1600 SODIMM memory
CPU Integrated Intel® GMA HD graphics
Selection of SATA hard drives or SSD drives
GbLAN, 1.3MP Camera, 2x HDMI ports, USB 3.0, and more ...
Selection of Windows or Red Hat, Fedora, CentOS, Debian Linux operating systems