13th Gen Intel® Core™ desktop processors
Beyond performance.
Stream, create, and compete at the highest levels with industry-leading features and the latest hybrid architecture.
Designed for the needs of today's gamers.
The latest version of performance hybrid architecture will push your gameplay beyond performance, giving you the power to do it all.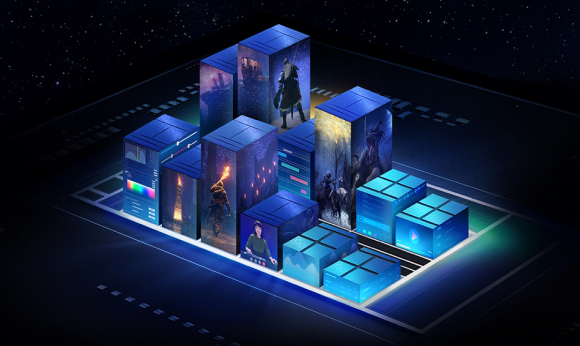 Performance-cores
Unleashes the capability to optimize the latest games and gaming software.
Efficient-cores
Provides multitasking power to work, play, and most importantly game together.
Intel® Thread Director
Keep your gaming free of interruptions by making sure background tasks don't slow you down.1
Personalize your PC.
13th Gen Intel® Core™ desktop processors deliver the broad platform support
that allows you to optimize your PC using the latest gaming technologies.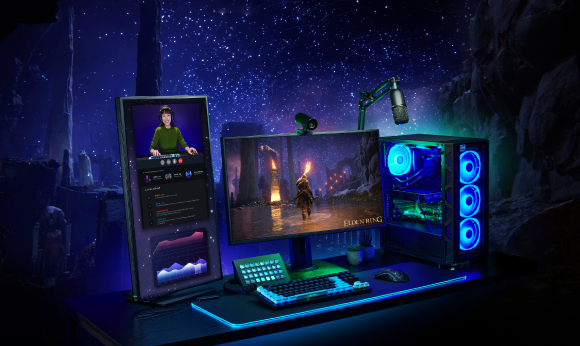 Expanded memory options
Support for both DDR4 and DDR5 gives you control over your memory configuration.2
Build out your setup
Support for Thunderbolt™ 4 technology offers a simple and fast way to connect peripherals.
Competitive connectivity
Connect quickly and without interference with support for Intel® Killer™ Wi-Fi 6/6E (Gig+).3
You set the max
Enhanced overclocking for both sets of cores allows you to customize your performance.4
Choose the 13th Gen Intel® Core™
processor for the way you play.
Versatile performance for
immersive gaming.
Up to
5.1GHz
Max Clock Speed
5
14 Cores /20 Threads
Game, stream and record
without interruption.
Up to
5.4GHz
Max Clock Speed
5
16 Cores /24 Threads
Peak performance for elite
gaming and content creation.
Up to
5.8GHz
Max Clock Speed
5
24 Cores /32 Threads