Signature
Series PCs
Forge Your Victory. Dominate the battle with our Signature Series Gaming PCs.
We're thrilled to present our cutting-edge Signature Series Gaming PCs; Blissful, Prism, and Medieval Gaming PCs. These series are meticulously crafted to redefine how you experience gaming. Designed with the perfect blend of raw power, stunning visuals, and unrivaled performance, our Signature Series Gaming PCs are the pinnacle of gaming technology. Whether you're a competitive esports player or a dedicated gamer seeking the most immersive adventures, our Signature PCs are engineered to exceed your expectations and push the boundaries of gaming excellence and aesthetics.
Prism White PCs
Beneath the elegant exterior lies the heart of a proper gaming beast. Powered by the latest technology, our Prism White PCs deliver uncompromising performance, ensuring smooth gameplay, seamless multitasking, and lightning-fast responsiveness. Our Prism White Gaming PCs are more than just machines; they are a visual masterpiece. The pristine white chassis, accented by subtle yet striking hues, adds a touch of luxury to your gaming environment.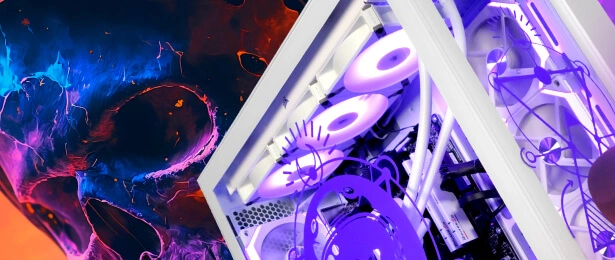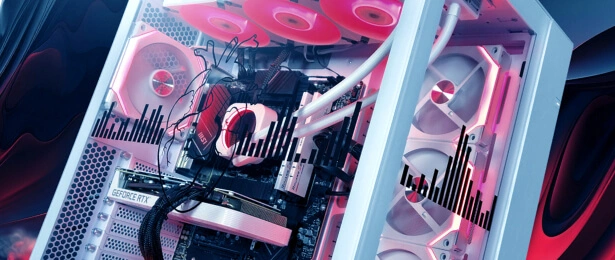 Create your Prism White PC
Blissful- Colorful and Pink Gaming PCs!
Transform your gaming haven into a kaleidoscope of colors with our Blissful Pink PCs and diverse color options. Elevate your gaming setup, express your style, and conquer virtual worlds with vibrancy. Start your colorful gaming journey today with AVADirect.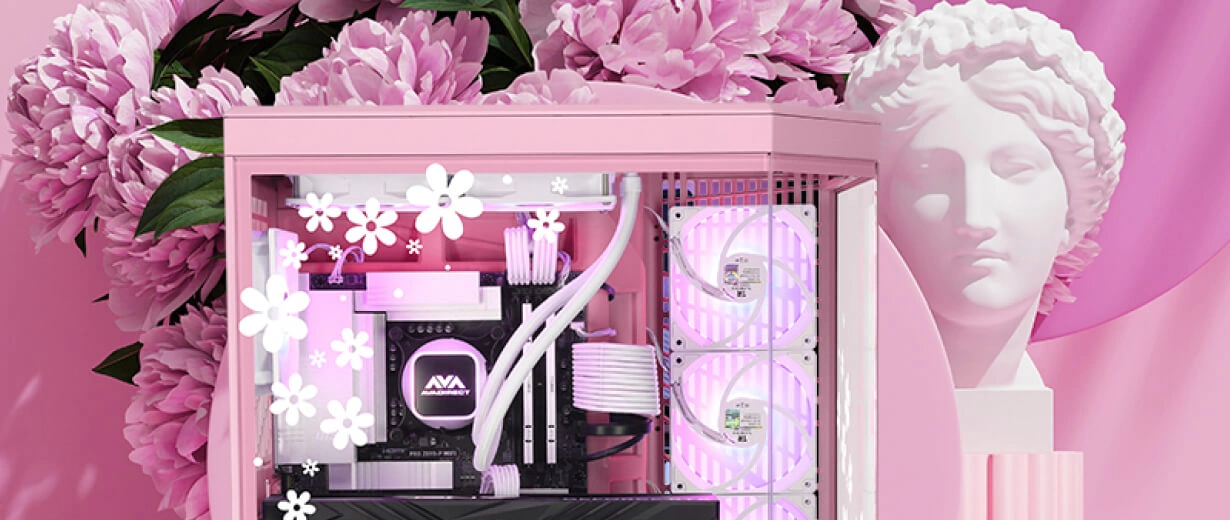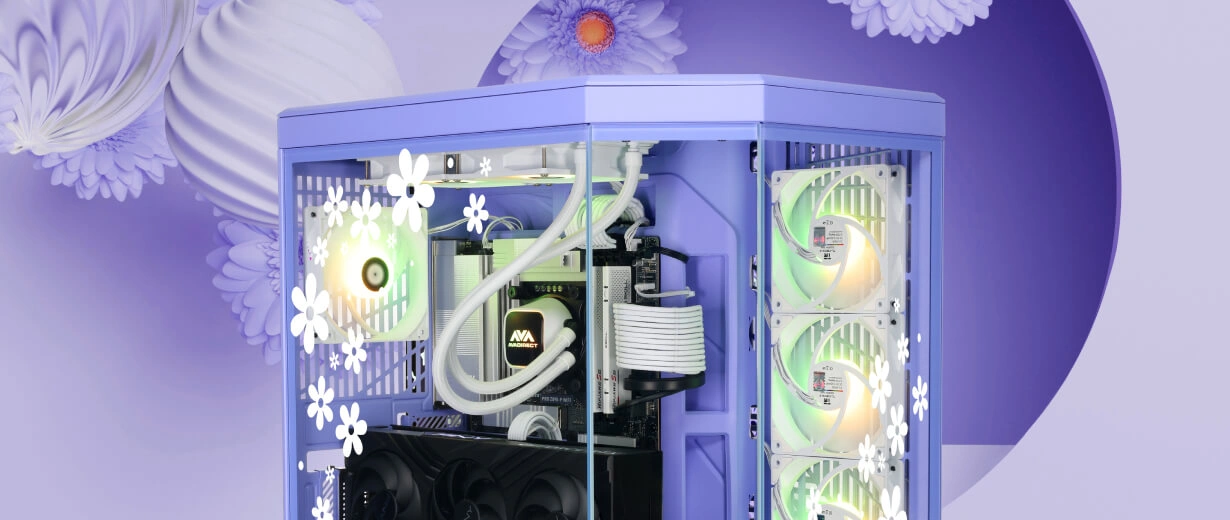 Customize your Colorful Blissful Gaming PC
Medieval Gaming PC Series
Transport yourself to an era of knights, castles, and chivalry with the medieval-inspired design of our gaming PCs. Unleash the full potential of your gaming prowess with our Medieval Series Gaming PCs. Carefully curated components ensure that every system is optimized for flawless performance, delivering unmatched power for smooth gameplay at your preferred resolution.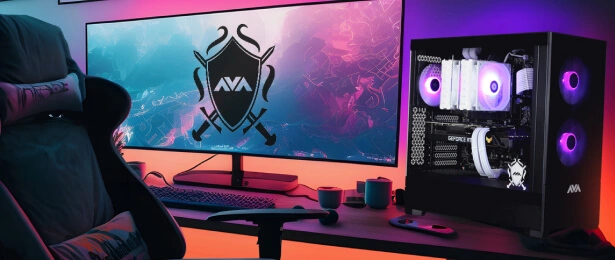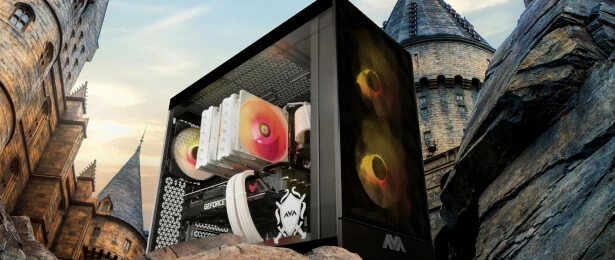 Build your Medieval Gaming PC
Avant Custom Computer Series
It's time to step into the future of computing with Avant Series Desktop PCs, our original series. Elevate your work, enhance your play, and redefine your digital experience. Don't settle for ordinary; choose the extraordinary with a custom Avant Desktop Computer.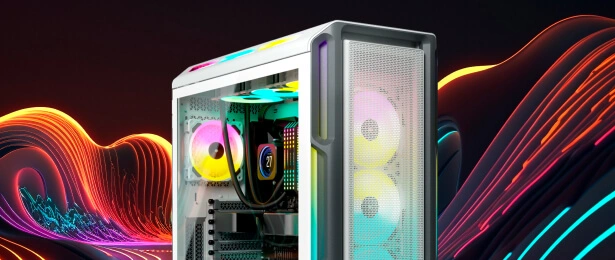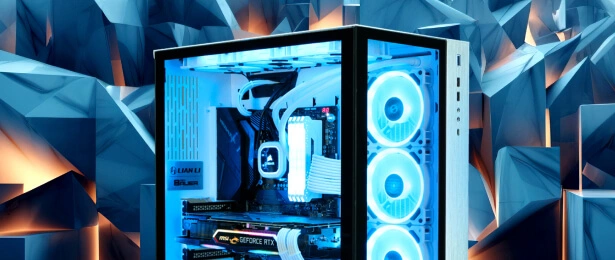 Explore the Avant Desktop PC Series