Custom Gaming PCs inspired by your favorite survival horror series.
Welcome to a world where innovation meets survival horror. We've partnered with Ink Ribbon to introduce a PC lineup that pays homage to the iconic franchise while delivering unparalleled performance and innovation. Explore our range of meticulously crafted gaming rigs, each designed to immerse you in the thrilling world of survival horror like never before.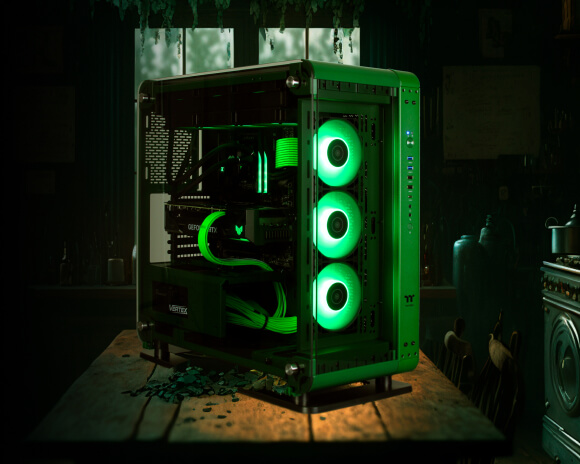 Green Herb PC
Healing Power of Performance
Step into the realm of gaming revitalization with the Green Herb PC. Like the rejuvenating herbs found in Resident Evil, this PC is a source of power and recovery. Unleash its potent performance capabilities and watch as it revitalizes your gaming experience. Choose the perfect CPU + GPU combo with our custom configurator; the Green Herb PC is your ultimate companion on the path to victory.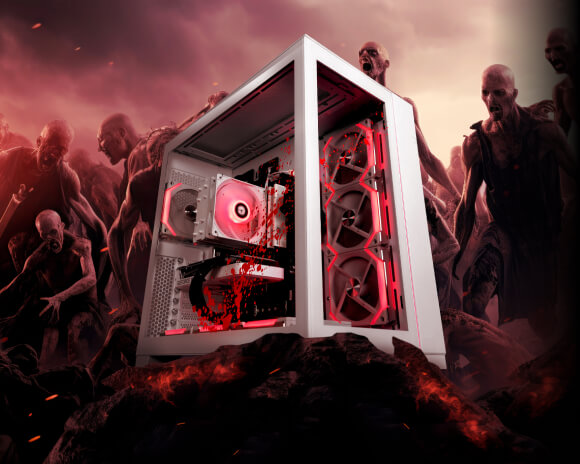 Outbreak Custom Gaming PC
Infectious Performance, Unstoppable Dominance
Embrace the chaos of the outbreak and dominate the gaming landscape with the Outbreak PC. Engineered for infectious performance, this PC is your key to unleashing unparalleled power in the digital realm. Whether you're battling through hordes of enemies or exploring treacherous environments, the Outbreak PC will stand as your unwavering ally, ensuring you emerge victorious from every gaming encounter.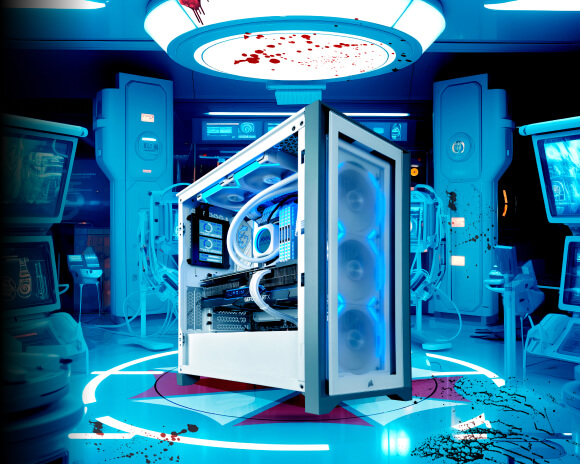 Hivetech Havoc
Custom OLED Gaming PC
Build a gaming PC with a custom OLED screen
Immerse yourself in a world of visual technology with the Hivetech Havoc. This masterpiece of design and innovation allows you to personalize your gaming PC like never before. The custom OLED screen lets you display vital PC information inside the PC case. Your PC temps, VRAM usage, and available storage are always easily visible. Our custom OLED screen is neatly tucked inside the case and visible through the tempered glass side panel. Elevate your setup to a new level with a gaming PC featuring a custom OLED screen.
Build your Ink Ribbon Gaming PC Today