AVADirect intel Store
Customizable Intel powered desktop computers, workstations, servers, and more

AVADirect intel Store
Customizable Intel powered desktop computers, workstations, servers, and more
Power Your Next Custom Computer with Intel
From devices that fit in your pocket to towers that meet high performance demands and servers that power the servers that run the internet, Intel processors and components come in a range of packages to solve any computing need. Through computing innovation, Intel pushes the boundaries of smart and connected technology to make amazing experiences possible for everyone. Servers,laptops and desktop computers with Intel Inside are incredibly customizable, providing the performance and reliability you need.
VIEW PRODUCTS
Powered by Intel, Built by AVADirect
Intel-powered computers offer cutting-edge speed and power. Servers, workstations, mini PCs, desktops and laptops all benefit from an Intel ecosystem.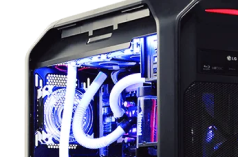 desktops
Today's desktop PCs provide power and top-notch graphics performance for any task, from home and gaming, to business.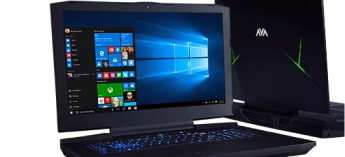 laptops
Notebooks with the latest Intel processors feature fast responsiveness, improved security, and long-lasting battery life.
nucs
Bring the power of the computer to the smallest of places with an impossibly small mini PC that disappears into your world.
components
Processors and much more, find solid state drives, NUCs and other components from Intel.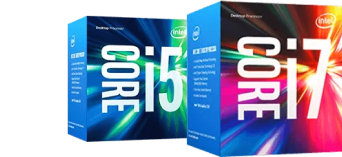 processors
The new generation of Intel processors are faster and more efficient than ever letting your computer wake quicker and blaze through any task.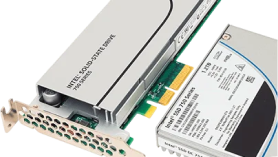 SSDS
Intel's innovative Solid State Drives offer relentlessly reliable performance and enhanced capabilities for consumers, professionals and data centers.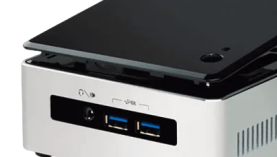 nucs
The Intel NUC is desktop PC in an impossibly small customizable package ready to accept the components of your choice ready to meet any need.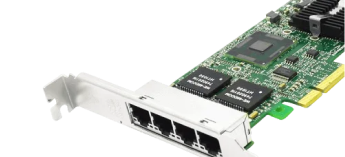 network cards
From Gigabit Ethernet, to SFP and QSFP+, find the genuine Intel PCI or mezzanine network interface card you need for your desktop or server to ensure reliable communication.
need assistance?
we're here to help
Not sure what to get? Need help with a technical issue? Contact us today and we'll answer any question you may have. We can even assist you in creating a True Custom built-to-order computer.
discounts available
for students and institutions
At AVADirect we offer discounts to students and academic institutions on purchases of our custom computers. Contact us for details.
gsa scheduling available
for government purchases
If you work for a government agency and have specific hardware requirements for your custom computer we can have your configuration posted on the GSA Schedule within 2-4 weeks.
Why Intel?
Intel is working hard to create new innovative technologies to make more thing possible and all things easier, smarter and more connected than ever before. From processors, to SSDs, networking, display technology and behind the scenes innovations, Intel is redefining personal computing. As the trusted leader in the technology behind nearly every computer and device, you can trust that Intel products will continue to deliver the performance you demand year after year.
The latest Intel components deliver a new class of computing with a host of new features to power the next generation of desktops, laptops, 2 in 1 PCs, servers, mini PCs and more. Expect blazing fast performance and peak speeds through even the toughest of games and multi-tasking. You will be amazing to see where you can find the broad portfolio of Intel processor and technology-enabled solutions.
Why AVADirect
At AVADirect we strive to create the best computer for each individual's needs. From extreme gaming PCs to powerful workstations and servers, we take the time to ensure each device meets the user's expectations. By customizing each computer we ensure our customers don't pay for parts or performance they won't need, or saddled with an options package they didn't want just because they wanted to upgrade a single component.
Each system is handcrafted in the United States, goes through up to 72 hours of burn in and testing to ensure reliability, and is backed by our warranty and lifetime technical support. We work with our partners, like Intel, to ensure we offer the latest innovations and components so our customers get the newest technologies.