Created by lenovo

Perfected by AVADirect
Customizable Lenovo laptops, workstations desktops, and servers

Created by lenovo
Perfected by AVADirect
Customizable Lenovo laptops, workstations desktops, and servers
Custom Computer Solutions Built by AVADirect and Powered by Lenovo
AVADirect Custom Computers and Lenovo understand every individual customer has specific needs. Our expert sales team can help you develop a personalized and perfect solution with their extensive industry experience and deep technical knowledge. Whether you're looking for a customized workstation, portable laptop or server; our Powered by Lenovo Solutions are sure to deliver on performance.
The AVADirect Experience
AVADirect Custom Computers offers excellent value to our customers through competitive pricing, full configuration customization and elite customer service before, during and after the sale. Utilizing unique and carefully developed in-house procedures and expertise, our customers are served by a dedicated team of technical experts looking to find the perfect PC solution for your needs.
Professional overclocking
Let us optimize the processor and graphics card to run faster, while ensuring reliability, staility, and longevity.
Extensive testing
Each AVADirect PC is thoroughly tested for up to 72 hours to ensure reliability and stability.
Comprehensive Warranty Coverage
We currently offer a wide range of extensive warranties for notebooks, barebones, servers and desktop systems.
Zero Bloatware
AVADirect computers only come with the software you specify - no programs, utilities or apps you won't use.
customizable lenovo laptops
Portable but Powerful
We want to help you find a laptop that feels tailored to your needs. Our laptops are customized based on work, entertainment, education, gaming, and everyday use. AVADirect offers customized Lenovo Laptop solutions in: high-performance laptops, ultraportable laptops, budget laptops, and the Lenovo ThinkPad series for high-performance workstation laptops.
workstation computers
Heavy Processing Power
AVADirect offers every variety of custom workstations, from small form factor custom workstation computers to one of the largest selections of custom component options. AVADirect has worked tirelessly to ensure you can build your new Lenovo-powered workstation PC, just the way you want it. Choose the best solution for you or your company, whether it's a tower workstation, mini workstation, workstation laptop, an all-in-one workstation or a rack workstation solution.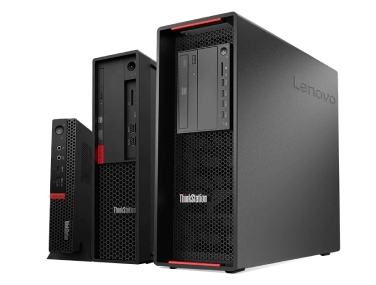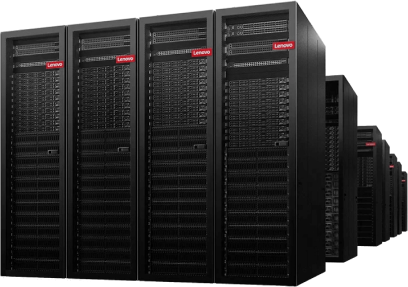 servers
Performance with Reliability
Drive your business forward with a server that matches your needs. Reduce costs and complexity by investing in a complete server system that handles modern workloads and expands to accommodate future growth. AVADirect offers high-end custom-built servers with a variety of configurations and options, including rackmount servers, tower servers and GPU servers.