Bite Back with RTX
Get Redfall Bite Back Edition with select
GeForce RTX 40 Series.*
Uncover the truth and take back Redfall with the ultimate in ray tracing** and AI powered by GeForce RTX 40 Series. Venture into the darkness and overcome the vampire legion with AI-powered NVIDIA DLSS 3 for maximum performance, incredibly detailed ray tracing and the best responsiveness with NVIDIA Reflex. Unravel the mystery to the vampire apocalypse with RTX On.
For a limited time, get Redfall Bite Back Edition ($99 value) with the purchase of a qualifying GeForce RTX 4090, 4080, or 4070 Ti desktop or GPU, or laptop with an RTX 4090 Laptop GPU or 4080 Laptop GPU.*
One code per person.
*Terms and conditions apply.
Select for details.
** Availability timing may vary.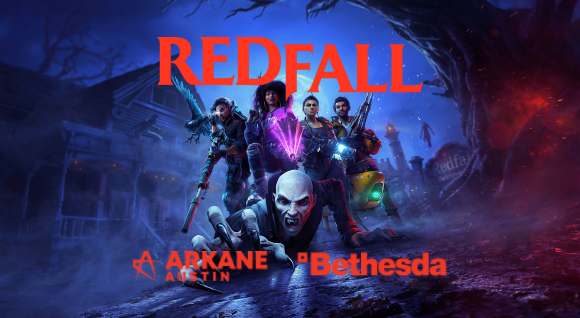 Redfall Bite Back Edition
($99 value)
> Redfall Base Game
> Redfall Hero Pass with Two Future Heroes
> Laser Beam Multi-Weapon Skin
> Tactical Knife Stake Weapon Attachment
> Northern Expedition Devinder Outfit
> Eyes in the Dark Jacob Outfit
> War Clothes Layla Outfit
> Engineer Volunteer Remi Outfit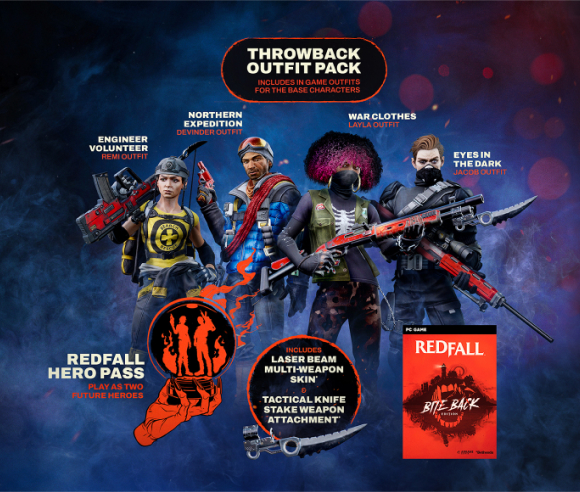 Feel The Power With GeForce RTX 40 Series
Redfall Bite Back Edition
Redfall is an open-world, co-op FPS from Arkane Austin, the award-winning team behind Prey and Dishonored. Get the definitive PC experience of Redfall with NVIDIA DLSS 3, ray tracing, and NVIDIA Reflex.