Portable VR computer kits housed in custom molded Pelican Cases ensure safe and reliable transportation for your VR Headset, VR Ready laptop, and fragile accessories.
Contact Us
Portable VR PCs
Housed in a fitted Pelican case with custom-cut molding, this solution allows you to bring VR and of its accessories with you, wherever you go. Work with a specialized member of our sales team to find the perfect laptop or small form factor PC, Virtual Reality Headset, and accessories for your personalized travel solution. Be ready to go, right out of the case.
Build Portable VR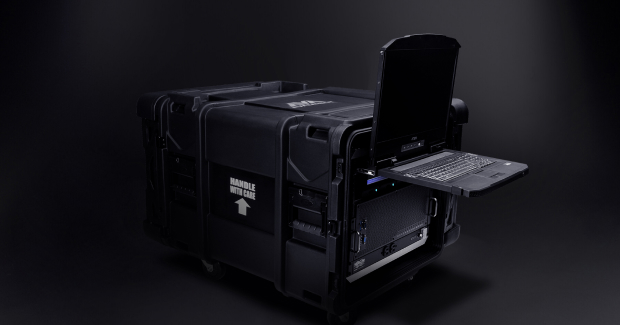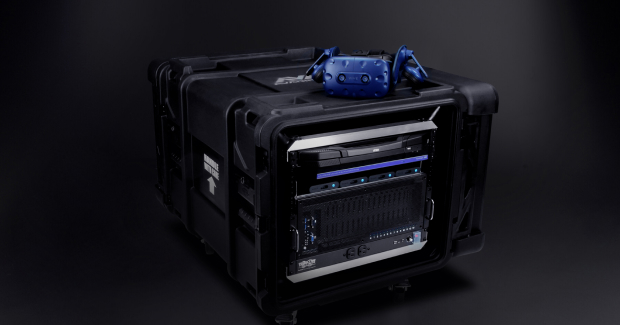 Multi-User Virtual Reality Solutions
Easily manage multiple VR instances from a single unit. MUVR is easily deployed and allows four or more users to interact in Virtual Reality using the same machine. Fitted in a custom-built pelican case, our MUVR solutions allow for quick deployment and easy clean up, within minutes you'll be ready to deploy MUVR at its next location.
Portable workstations and streaming PCs
Traveling with a workstation computer or streaming PC isn't easy.
Stuffing your desktop pc in a suitcase risks component damage if not packaged correctly. Plus, you have less room for clothes or souvenirs.
Traveling with a streaming setup doesn't need to be stressful. Custom molded pelican cases provide padded protection for your computer and streaming accessories for your entire journey.