AVADirect Custom Computers Industry Partners
With over 20 years as a System Integrator, AVADirect Custom Computers has partnered with leading industry manufacturers to ensure the best pricing, component authenticity, and top-tier warranty support.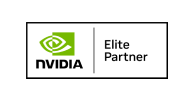 As an NVIDIA systems builder partner, AVADirect offers the most cutting-edge visual computing tech products on the market, including the GeForce GTX 30 series graphics. Configure a system with realistic gaming, blazing-fast performance, smooth framerates and stunning 4K resolution in every game.

AVADirect has partnered with PNY, a global technology leader dedicated to consumer and business-grade electronics manufacturing. PNY has over 30 years of business experience serving consumers, B2Bs, and OEMs worldwide. Available in over 50 countries with 20 company locations throughout North America, Latin America, Europe, and Asia, their products are sold at major retail, e-tail, wholesalers, and distributors worldwide.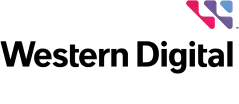 AVADirect has partnered with Western Digital in order to provide the latest in high powered storage options. Western Digital provides top-of-the-line storage solutions including SSDs, HDDs, memory and other personal data solutions.

One of the world's largest manufacturers in the memory industry, Kingston Technology offers top-of-the-line, high-performance memory and SSD products for the PC component market. As an official partner, AVADirect can provide you with the best solutions for optimizing your custom PC with ultra-fast memory.

EVGA is a top provider of high-performance computer components and AVADirect is an official systems builder partner, providing you with a wide variety of EVGA products to make your custom PC build one-of-a-kind, with a selection of cases, motherboards, graphics cards, power supplies, cooling options and peripherals.

Samsung, an industry leader in computing technology, provides some of the best memory and storage products available in the tech industry. AVADirect's partnership allows us to offer a large variety of products including memory, SSD's, monitors, and PC accessories.

Partnering with Tyan, a leading innovator of advanced server / workstation platforms, allows us to provide you and your business with custom solutions, offering complete server solutions, motherboards and accessories.

As a partner of MSI, a world-leading gaming brand, AVADirect offers MSI's high-end motherboards, graphics cards and laptops to ensure you have a custom gaming PC that works as well as it looks.

AVADirect Custom Computers has been recognized as an Official Hewlett Packard Enterprise Business Partner Solutions Provider. This partnership provides us with access to HP's vast supply channels, as well top-of-the-line HP system support for laptops, PCs, workstations, servers and more. HP is long known for providing excellent systems, now with a custom AVADirect touch.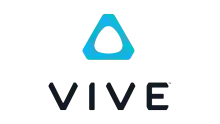 AVADirect is an official authorized HTC Vive distributor, partnering with HTC Vive to bring you creative solutions in the realm of virtual reality for a completely immersive experience for home or business.

Team Group is leading provider of memory storage products and mobile applications to the consumer market and is committed to providing the best storage, multimedia, and data sharing solutions.