AVADirect &

SecureDrive
Take Full Control of Your Information No More Data Leaks

AVADirect &
SecureDrive
Take Full Control of Your Information No More Data Leaks
SecureDrive and SecureUSB
Take Control of Your Data
Designed with military-grade AES 256-bit XTS encryption and FIPS 140-2 Level 3 Validated, SecureDrive and SecureUSB offer a variety of data protection options based on the size and portability that would suit your project best. OS independent, these devices can be used across all devices with USB Ports. Brute force anti-hacking technology ensures your data will remain safe, even if you lose your SecureDrive Device. All data on the drive will be erased after 10 consecutive failed PIN entries.

Complete Security From
Secure Drive and AVADirect
no more data leaks - take full control
Based on the patented DataLock® technology and designed by SECUREDATA the world leader in Data Recovery – rest assured that all security vulnerabilities have been eliminated. Plug-and-Play Military grade AES256-bit XTS full disk hardware encryption.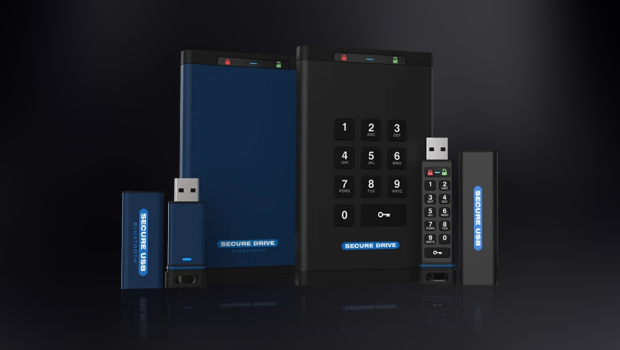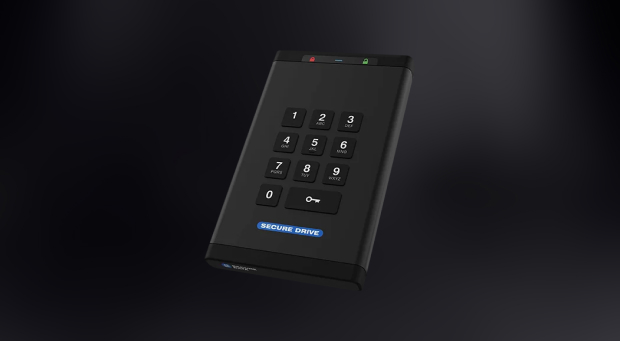 securedrive® kp
Hardware Encrypted External Portable Drive
FIPS 140-2 Level 3 Validated: Certificate #3297
Hardware Encryption – AES256-bit XTS
User Authentication w/ Secure Wireless Mobile App w/ Encrypted BT (iOS/Android)
Remote Wipe, 2 Factor Authentication, FaceID/Touch ID Authentication, Password Retrieval
Admin/User Mode, Read-Only Mode, Time Out Auto-Lock
Remote Management Ready – Learn More
2 Year Limited Warranty
Order Now
securedrive® bt
Hardware Encrypted External Portable Drive
FIPS 140-2 Level 3 Validated: Certificate #3349
Hardware Encryption – AES256-bit XTS
Interior Parts Covered in Epoxy – No intact media removal for hackers
User Authentication via On-board Alphanumeric Keypad (7-15 Digit PIN)
Slim: 12.5mm (HDD – 1TB,2TB), (SSD – 256GB-8TB)
Standard: 20.5MM (up to 5TB HDD)
2 Year Limited Warranty
Order Now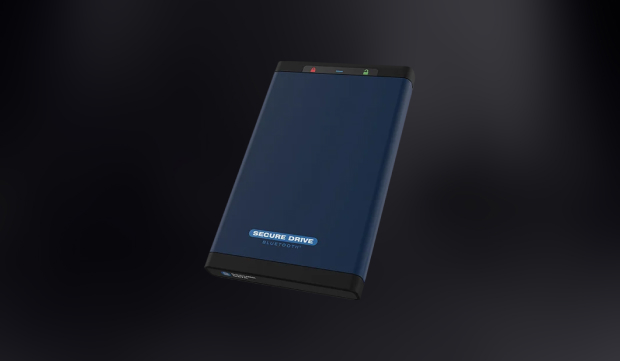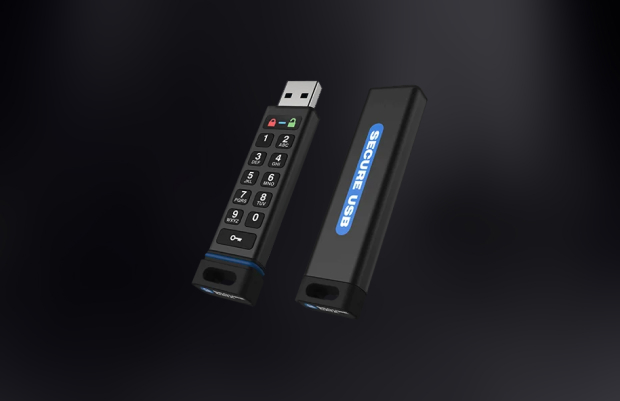 secureusb® kp
Hardware Encrypted USB Flash Drive
FIPS 140-2 Level 3 Validated: Certificate #3522
IP57 Certified: Dust and Waterproof (up to 1m)
Hardware Encryption – AES256-bit XTS
Interior Parts Covered in Epoxy – No intact media removal for hackers
User Authentication via on-board Alphanumeric Keypad (7-15 Digit PIN)
Admin/User Mode, Read-Only Mode, Auto-Lock
Preloaded with DriveSecurity® ESET Antivirus (1 Year License Included)
Built in battery for convenient Pre-plug PIN entry
4GB, 8GB, 16GB, 32GB, 64GB and 128GB options
3 Year Limited Warranty
Order Now
secureusb® bt
Hardware Encrypted USB Flash Drive
FIPS 140-2 Level 3 Validated: Certificate #3528
IP57 Certified: Dust and Waterproof (up to 1m)
User Authentication w/ Secure Wireless Mobile App w/ Encrypted BT (iOS/Android)
Remote Wipe, 2 Factor Authentication, FaceID/Touch ID Authentication, Password Retrieval
Admin/User Mode, Read-Only Mode, Time Out Auto-Lock
Remote Management Ready – Learn More
Preloaded with DriveSecurity® ESET Antivirus (1 Year License Included)
3 Year Limited Warranty
4GB, 8GB, 16GB, 32GB, 64GB and 128GB options
Order Now